Determining ICF Wall Thickness Requires a Structural Engineer's Expertise
The thickness of above and below grade insulated concrete form (ICF) walls is dependent on the project and requires the expertise of a structural engineer. ICFs include polystyrene (EPS) blocks stacked into the shape of the exterior walls of a structure, strengthen with rebar, and filled with concrete. The concrete thickness of the ICF wall adds strength, fire and sound resistance but not R-value. The foam thickness determines the R-value of an ICF wall, but not structural strength. A structural engineer's knowledge is required to determine the concrete thickness of an ICF wall.
Determining ICF Concrete Thickness
Typically, standard ICF residential walls use six inches of concrete, unless they are below grade or susceptible to high winds. In these cases, the concrete thickness is often 8inches thick. When calculating the concrete thickness, a structural engineer looks at several characteristics of the building's design and location.
The design of the above-grade ICF walls takes into account local wind and seismic design loads along with dead and live floor and roof loads.  

The design of below-grade ICF walls considers soil backfill loading conditions for the type of soil at the job site and the dead and live loads.  

Other factors that determine the wall thickness include the wall height and the wall's fire-resistance and sound ratings.
Design Considerations for the ICF Wall Thickness
Insulated concrete form construction is compatible with almost all home and building designs. However, an ICF wall (concrete and foam) is typically 10+ inches thick. A wood-frame wall is only 5- 6-inches thick.
To maintain the original square footage of a building plan, the architect minimally increases the overall dimensions of the structure. In addition, windows and doors utilize wider jamb extensions to accommodate the ICF wall thickness.
Once built, an ICF building and a traditional-framed building are identical. Other than the width of the ICF walls, there are no limitations on the designs for an ICF building or home.    
Constructing an Effective and High-Quality ICF Wall
ICFs are cast-in-place concrete walls, placed between two layers of insulation. The insulation is typically 2 ⅝-inch EPS foam insulation forms. The foam blocks are stacked as interlocking blocks, connected with molded plastic ties made of polypropylene (PP) regrind resin. Then, professionals skillfully place concrete into the form panels. It is crucial to use a knowledgeable qualified concrete professional for placing the concrete  to avoid integrity problems of the wall, for example:
Subpar concrete placement can cause a blowout. A blowout results in a time delay, form repair and added cleanup.  

While placing the concrete, sufficient vibration is critical for stopping the formation of air pockets and voids. Air pockets and voids can reduce the strength of a building, along with the building's resistance to moisture, air.
Knowledgeable Professionals are Key to Successful ICF Construction
Qualified professionals, including a structural engineer, architect, builder, and concrete specialists, are vital to the success of ICF wall construction. A correctly built ICF wall ensures a building with strong structural integrity and a tight building envelope. Skilled and experienced ICF professionals understand the challenges of concrete construction and are essential when constructing an ICF wall.
Designing an ICF building requires qualified professionals to ensure correct wall thickness for the site and proper installation.  A structural engineer best determines wall thickness. Although ICF walls are thicker than traditional construction methods, architects can alter most traditional plans to fit ICF construction. Importantly, the success of an ICF project is dependent on experienced and competent building professionals.
The Advantages of Fox Blocks ICF Wall Construction
The Fox Block Series concrete form wall assembly includes two EPS foam panels with  full height, eight inch on center molded polypropylene (PP) regrind resin plastic ties. Importantly, the Fox Block Series is easy and quick and easy to install, which saves builders money and time. Fox Blocks are an all in one wall system (form-rebar holder-insulation-full height furring-two layer of continuous insulation). The Fox Block Series creates an energy-efficient, disaster-, moisture-, and pest-resistant wall assembly in one-step.
Rebuilding after a wildfire with Fox Blocks insulated concrete form (ICF) construction can protect a new structure and its occupants from future wildfires. Fox Blocks ICF have two- and four-hour fire ratings depending on the concrete core thickness, reported values for flame speed of below 25, and smoke development of below 450.
Wildfires can occur for many reasons ( e.g., human error or lightening); however, the results are almost always catastrophic. In 2017, there were 71,499 wildfires in the United States (U.S.) that burned 10,026,086 acres. The fires of 2017 destroyed a total of 12,306 structures; including more than 200 commercial buildings and more than 8,000 homes.
After a devastating wildfire sweeps through a community, it leaves many resistants and building owners with only a pile of ashes, memories, and questions about what to do next. For those that decide to rebuild a new home or building, effective wildfire protection is a top priority.
What to Consider when Rebuilding after a Wildfire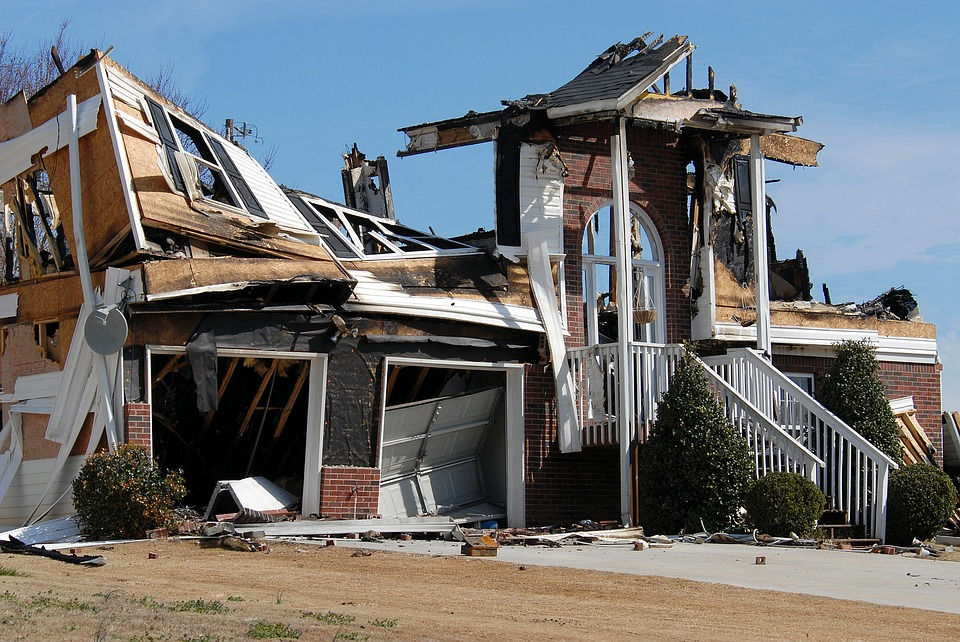 The Federal Emergency Management Agency (FEMA), the Firewise Communities, the Federal Alliance for Safe Housing, and the Institute for Business and Home Safety work together to provide a resource for rebuilding after a fire to ensure a new home or building is safer, smarter, stronger, and more resilient to wildfires. It is essential, before rebuilding after a wildfire, to understand what starts and spreads a wildfire and what makes a structure prone to catching fire.
What a Wildfire Needs to Start and Spread
Fuel, weather, and topography determine how quickly a wildfire spreads and at what intensity.
– Vegetation, particular the crowns of trees, quickly and intensely spreads wildfire.
– Flames can soon spread between close neighboring structures.
– High temperatures, low humidity, strong winds, along with short- and long-term droughts, heighten the chance of ignitions and increase the difficulty of controlling the wildfire.
– Fires that spread along a 30 percent slope can move a grass fire up to four times faster than a smaller slope.
Ways a Home or Building Catches Fire
Wildfire attacks a building through either radiate heat, convection, or firebrands. The building's or home's materials and design play a critical role in determining the level of exposure a structure can endure before becoming ignited either by radiation, convection, or firebrands.
– Radiant heat (thermal radiation) is a heat transfer that does not require a medium to spread. Radiated heat takes the form of light rays, which are capable of igniting combustible materials from 100 feet or more.
– Convection is a heat transfer when hot air rises away from the heat source. Convection causes a fire to spread into treetops, up hills, into treetops, and towards the ceiling.
– Firebrands are little fiery bits of burning embers that shoot off from the main fire. Firebrands can travel by fire-generated winds of distances of more than a mile.
Rebuilding with ICF Walls after Wildfire Devastation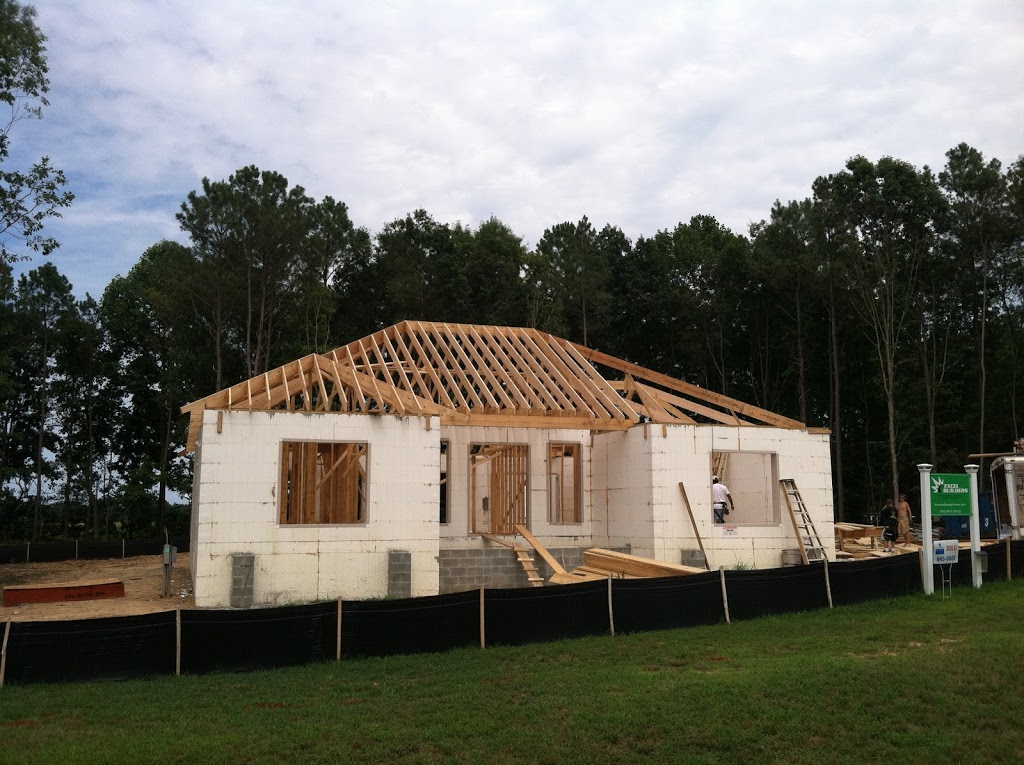 Rebuilding after a wildfire with insulated concrete forms (ICFs) is a best practice for protecting a home or building from the next wildfire. The first line of defense against a wildfire is to surround a structure with an area of reduced fuels, which can help slow an approaching wildfire.
The second line of defense against a wildfire is a structure's exterior walls. The exterior wall stops flames from burning the interior walls, attic areas, glazings, soffits, and rooms. The exterior material must also not lose its integrity when exposed to high temperatures. An ideal protect for rebuilding after a wildfire is ICF.
Four Reason Why Building with ICF Walls Protects Against Wildfire
1. ICF walls do not warp, twist or burn under high temperatures. Firewall tests (ASTM E119), found that ICF walls hold up to continuous gas flames and temperatures of up to 1093°C (2000°F) for as long as 4 hours. Wood-frame walls break down in less than one hour.
2. According to flame spread test (ASTM Test Method E-84) conducted by the PCA, ICF flames move at only one-fifth the rate as flames from wood.
3. The flame retardant added to most ICF products makes it self-extinguishing; therefore, ICF does not contribute fuel to the fire.
4. ICF interior walls act as separation walls that slow the fire from spreading within the interior of a structure. ICF walls can resist intense heat for four hours , while wood frame walls may collapse in an hour or less of flame exposure.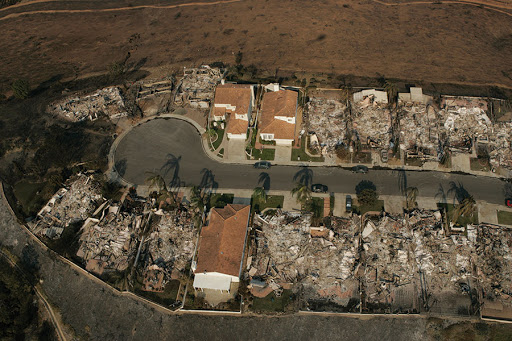 The photo was taken in 2007 after a wildfire destroyed a San Diego suburb. Only the ICF homes on the street survived the fire. https://www.icfmag.com/2008/08/fireproof-icfs/
Other Important Factors for Rebuilding After a Wildfire Devastation
Along with wall construction, there are several other crucial design characteristics of a fire-resistant structure.
– A fire-resistant design must include Class-A asphalt shingles (slate or clay tile, metal or cement, and concrete products), along with a fire-resistant sub-roof.
– Fire-resistant glazings, with double pane and tempered glass.
– Cover vents so to prevent sparks from entering the building.
– Remove fire fuel from yards, gutters, etc.
Increasing Numbers of Wildfires Demands Fire-Resistant Construction
With the rise in wildfires and longer wildfire seasons, those looking to rebuild after a wildfire must consider fire-resistant design. A vital component of fire-resistant design is a wall system that limits the spread of flames and smoke from the exterior and within the interior of a home.
An excellent wall system for rebuilding after a wildfire is Fox Blocks ICF. The 6-inch Fox Blocks have an ASTM E119 fire rating of four hours (twice the two-hour requirement), an ASTM E84 reported values for flame speed of below 25 and smoke development of below 450. Other fire-resistant features for rebuilding after a wildfire include fire-resistant roofs, glazings, and vents. In additions, the surrounding area must be free of fire fuel.
As increasingly powerful hurricanes move across the Atlantic and through the Gulf of Mexico, Florida residents in places like Mexico Beach have to make tough decisions on how to keep their homes safe each hurricane season.
The Federal Emergency Measures Act (FEMA) has newer guidelines for Coastal Construction aimed at protecting homes from severe weather, and the state of Florida's building codes in the southern and central areas of the state are also notoriously stringent.
With this in mind, many homeowners are turning to architects and builders who bring smart resilient designs and materials to the table, in order to protect their investment.
Hurricane Michael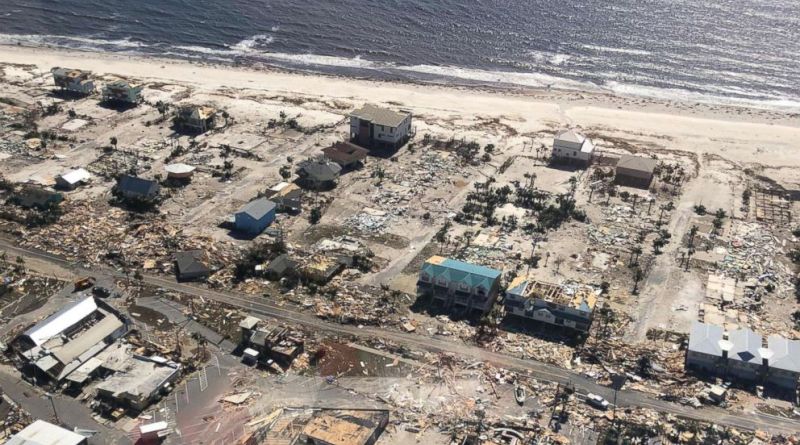 (Source)
In October 2018, Hurricane Michael made landfall in Mexico Beach. Michael was the third-strongest storm to ever hit the United States, with winds exceeding 155 miles per hour and a storm surge of up to 14 feet.
When it was over, communities had been leveled, with insurances losses in Florida exceeding $1.25 billion. But a few surviving houses caught the eye of Architectural Digest, the New York Times and other media outlets around the world, seemingly untouched by Michael's destruction.
What made these houses different? And what can we learn from them as the prevalence and severity of coastal storms increases?
Mexico Beach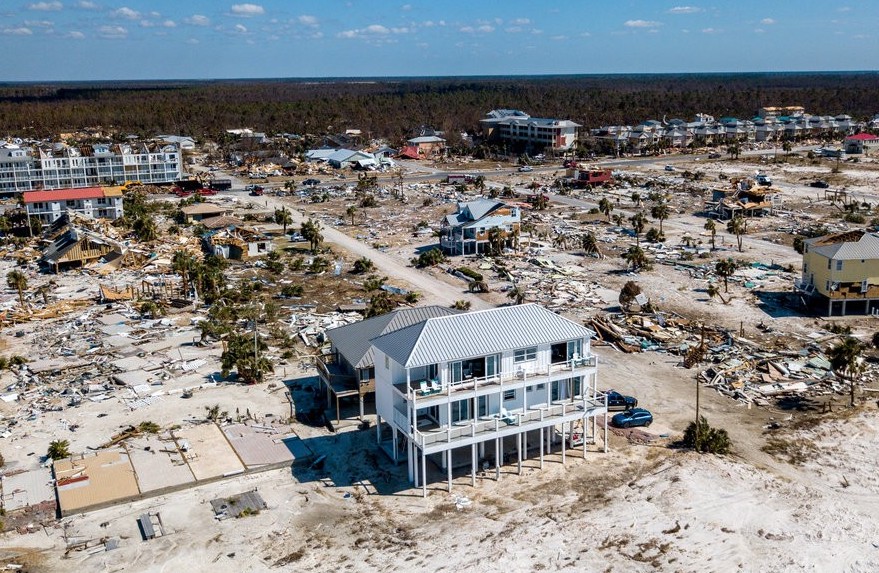 (Source)
The owners of this house in Mexico Beach had their home designed with 'the big one' in mind, and they got to test its construction almost right away. They considered every detail and went above and beyond Florida building codes where possible. While state codes for the area only require construction to withstand 120 mile per hour winds, this house was built for 250 mph winds instead.
From stairs and ground-level siding designed to tear away without damaging the home, to additional reinforced concrete at each corner of the building, the so-called 'Sand Palace' boasts:
– Poured insulated concrete walls.
– 40-foot pilings.
– Steel girders from one side of the house, through the roof, to the other side.
– Hurricane-proof windows and doors.
– Small soffits to limit the potential for lift during high winds.
– Narrow balconies and porches facing the beach.
– A 4-sided 'hip-roof' that better withstands high winds in comparison to 2-sided designs.
– Fiber cement siding on upper floors, instead of vinyl.
While the homeowners admit they had to eliminate a few balconies and windows—common features in Florida beachfront properties—from the design during construction, these sacrifices ultimately proved worthwhile when their house was still standing after the hurricane had passed.
Cape San Blas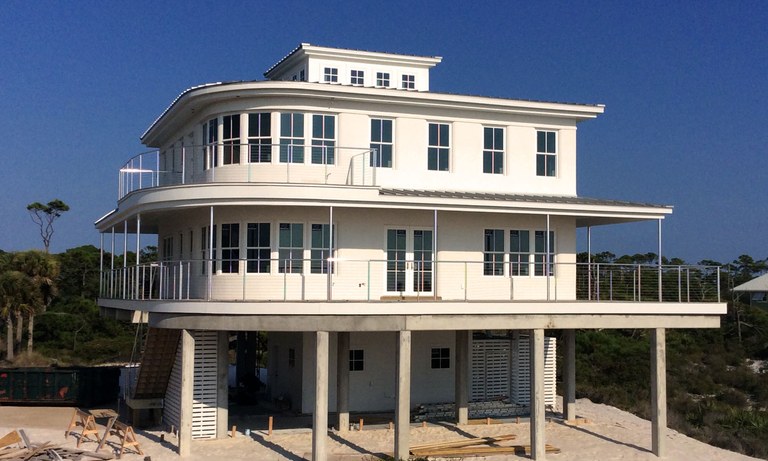 (Source)
Down the coast from Mexico Beach, in Cape San Blas, Ezra Smith designed a home with deep pilings reinforced with steel rebar to provide stability when the storm hit. Smith also used double insulated concrete forms (ICF) for the walls.
ICF, like Fox Blocks, starts with lightweight polystyrene and then gains strength from placed concrete. It is the building material that architects and engineers increasingly turn to for homes meant to withstand extreme weather and hurricanes. ICF can stand up against winds over 200 miles per hour, and the additional insulation means the concrete cures even stronger than standard concrete forms.
As with the Mexico Beach and Cape San Blas homes, ICF houses are reinforced with rebar and steel hurricane straps that secure the roof trusses. Designing with this continuous load path in mind holds the structure in place, from the walls to the roof and down into the pilings. These two houses are an excellent example of this, built to move the load of hurricane-force winds thru the roof into the walls below.
FEMA also highlights a number of other measures to consider when designing for hurricanes. These include:
– Drain tiles and a submersible pump to redirect overland water and groundwater away from the house.
– Backflow valves on the main drainage pipe to prevent water entering the home.
– Hurricane clips to connect the walls and roof.
– Secure sheathing using glue and nails to attach the roof to the decking, and additional nails for the trusses and decking.
It's true the cost of building a maximum 'hurricane-proof' house is more than the price of building one according to minimum Florida building codes.
However, there are ways to protect your home without breaking the bank. By building your home with a product like ICF, you can get extra protection from hurricanes for an amount closer to your budget while also enjoying the cost savings associated with lower cooling bills.  It is worth the minor upfront investment to protect yourselves and your home while saving on your energy bills monthly.
While living on the beach may be the dream, it's important to ground that dream in reality. For more information on advances in building disaster-resistant homes, visit the Fox Blocks website.
Any sustainability consultant will tell you that a building's insulation is a crucial part in constructing an energy-efficient, high performance home. Choosing the right material and insulation method for a build ensures homeowners will have a sustainable building envelope for the life cycle of the home.
Insulated concrete form (ICF) is a system of reinforced concrete with rigid thermal insulation. The insulation acts as a permanent substrate for walls, floors, and roofs.
Known for its resilience against extreme weather like hailstorms or tornadoes, ICF is growing in popularity with today's increased demand for sustainable construction. In fact, ICF isn't just used for commercial buildings and LEED-certified facilities, but it's also being incorporated in some seriously inspiring applications for modern homes.
A Fresh Eye on Design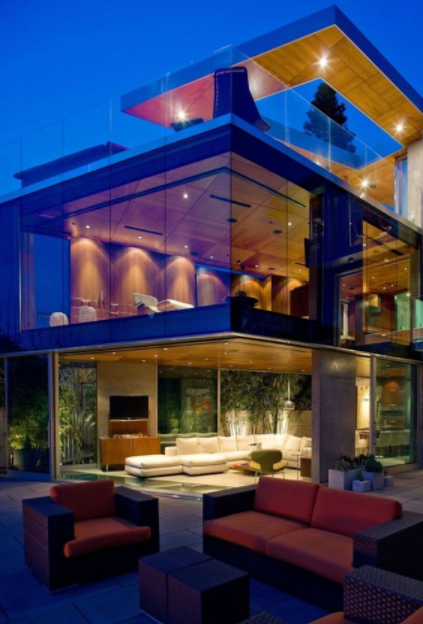 This home showcases a trendy, artistic design that can be accomplished with the use of ICF. The sturdy concrete form acts as a strong foundation for the multi-storied structure, and can withstand the elements.
The contemporary layout features straight lines, open floor plans, and attention to lighting details, making this a fun and unique design, especially for younger homeowners.
Keeping an Eye on the Outdoors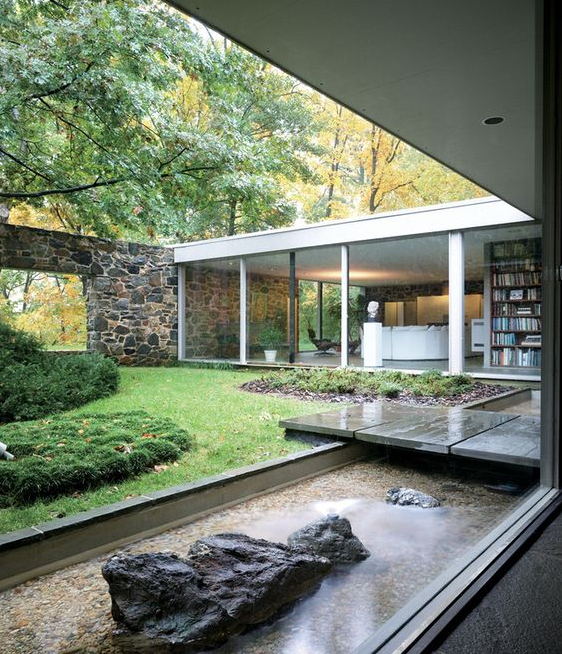 The strength and durability of ICF means a designer or homeowner can opt for a more open design for their space.
In this case, the house blends in with its surrounding natural environment, featuring floor to ceiling windows and a connecting bridge from the inside of the space to a picturesque courtyard. This layout is not only inviting, but leaves more space for solar panels.
Family-Friendly Design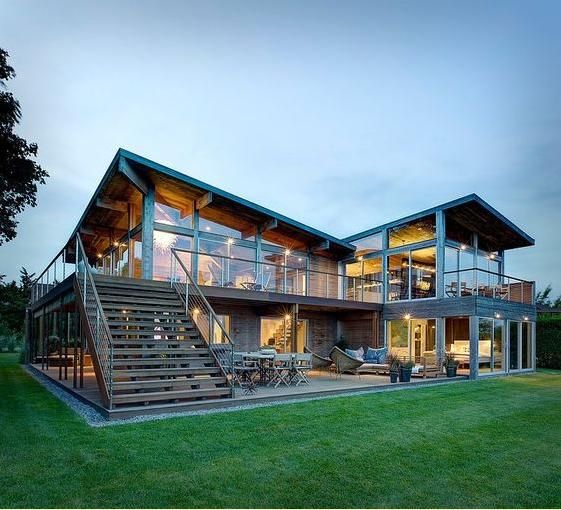 This design incorporates sustainability into a modern, family-style home with lots of visual detail. The ICF application allows for large windows and a sizable base.
What makes this layout so impressive is the ability to utilize ICF and sustainable concepts with a family-friendly design. The traditional two-story design is driven by a contemporary approach to energy-efficiency, and has plenty of space for entertaining guests.
Clean Lines and Outdoor Entertainment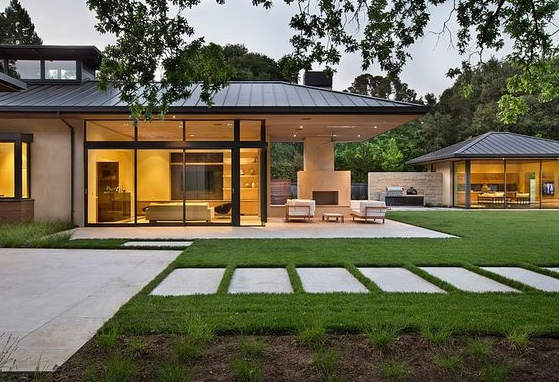 This home's simple, classic aesthetic extends from its interior space to the outdoor patio and surrounding property. Clean lines and consistency drive this design, and using a sustainable application like ICF adds to its more modern appeal.
Attention to Detail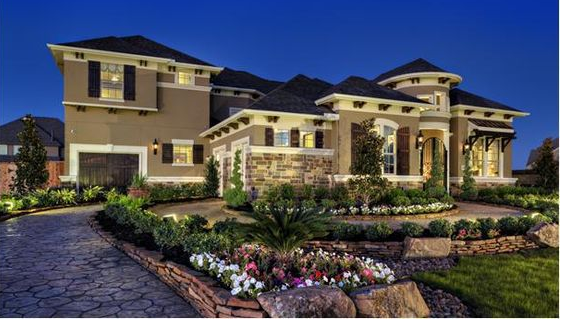 If you're looking for a bigger home, ICF is a great option due to its low maintenance and better insulation. The comfort of living in and operating a house like this one is easier and more affordable, so designing the home can be much less stressful.
Aside from its sprawling design, the front yard and inviting entryway give this home massive appeal. Attention to details like the stone driveway and lush landscaping welcomes visitors, and the complementary brick on the front of the home adds unique character.
Patterns and Textures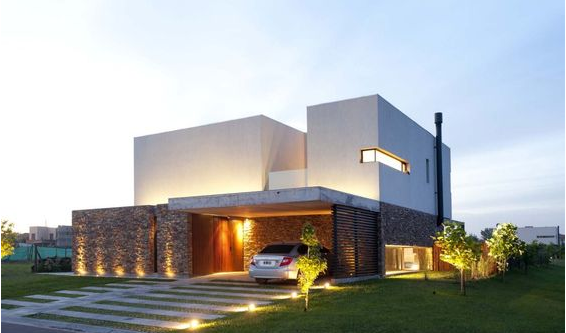 Using ICF opens the door for a variety of designs without compromising durability or sustainability. In this case, it's used as the foundation for a fresh and clean design.
Using different exterior materials here, like the stone and wood features around the home's garage, certainly inspires creativity, along with the alternating pattern details of the driveway. These are simple touches that can add unique character to any home.
Pair With a Great Patio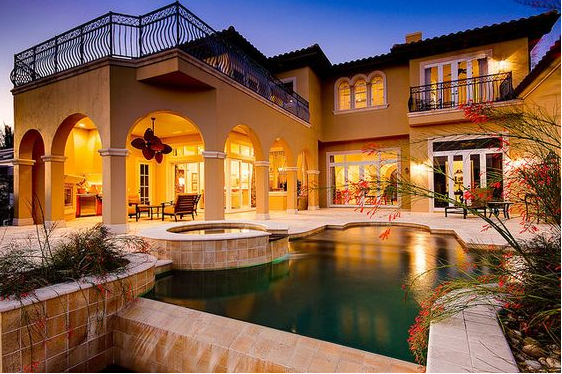 ICF is great for expansive structures like this gorgeous home. This design is an example of how a designer can tie sustainability in with both contemporary and more traditional components like the home's iron railing and open archways. With the low maintenance of ICF, a more intricate design like this is made more possible and affordable. And who doesn't love a patio and pool during hot summer months?
The Simple, Contemporary Look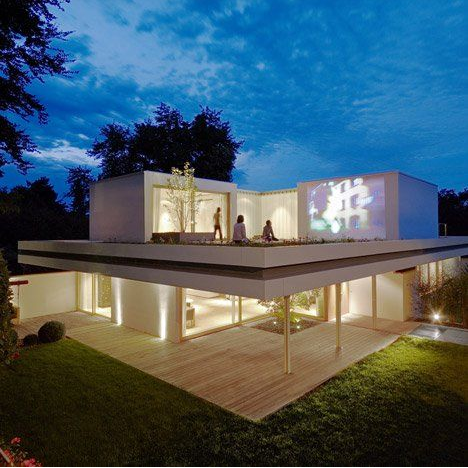 ICF is also a good option for smaller homes. Sometimes, less is more, although while it's smaller, this home's design doesn't compromise on style.
Complete with an outdoor theatre and luxury space, this gorgeous contemporary home proves that bigger isn't always better.
Modern architecture doesn't have to be hindered by the growing demand for sustainable design—in fact, they go hand-in-hand. ICF accommodates a variety of styles, while remaining an ideal sustainable choice.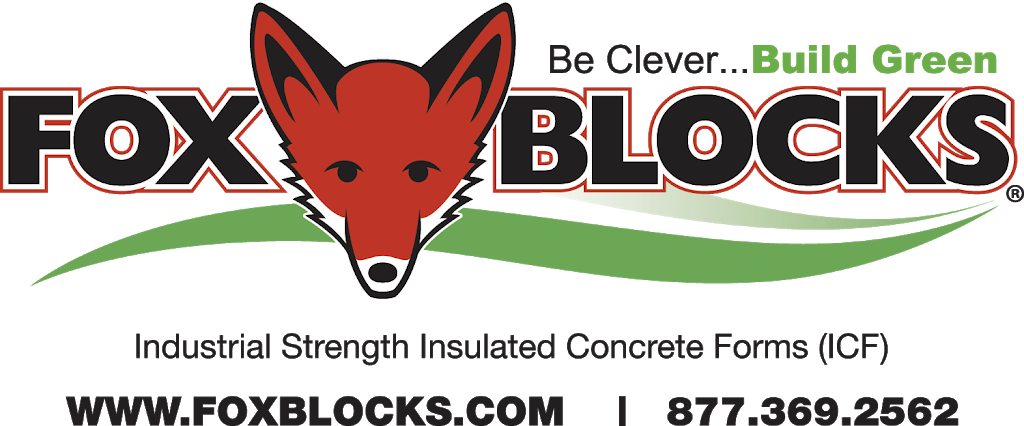 Energy efficiency isn't just a trend in architecture and construction, it's a requirement. Architects and contractors now regularly implement sustainable methods into their projects, and housing is no exception.
In fact, residential construction in particular is seeing an increasing demand for sustainability. Because energy-efficient housing has proven to be cost-effective, the high demand for green buildings has made its way into the housing market.
One thing to consider is the energy efficiency of the materials you use during construction. Materials that are energy-efficient are not only good for the environment, but help homeowners save money in the long run. Using these materials will make your business that much more attractive, because customers will want a sustainable, resilient facility that increases in value over time.
There are some great materials available that will not only make your residential project stable and secure, but turn it into a model for sustainable construction.
ICF – Insulated Concrete Form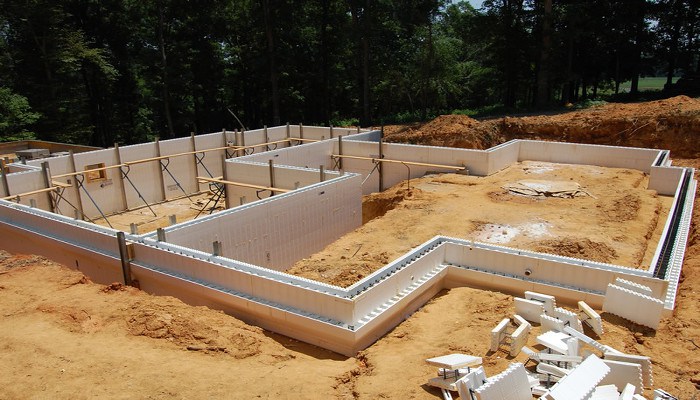 If you are building a home from scratch, you should consider the type of foundation and walls you want. Insulated Concrete Forms (ICF) are a different kind of concrete form than the traditionally poured concrete.
ICF are hollow foam blocks that are stacked into the shape of the exterior walls and filled with reinforced concrete. The concrete between the panels support the infrastructure while the ICF form provides a dual layer of insulation, plus the air barrier and vapor barrier.
According to a study of 58 single-family homes in the United States and Canada, ICF walls require 44% less energy to heat and 32% less energy to cool than a wood-frame house. These energy savings help homeowners save money while equally helping the environment, which is why ICF is a great idea for professionals who want to maintain sustainable design.
Steel Recycling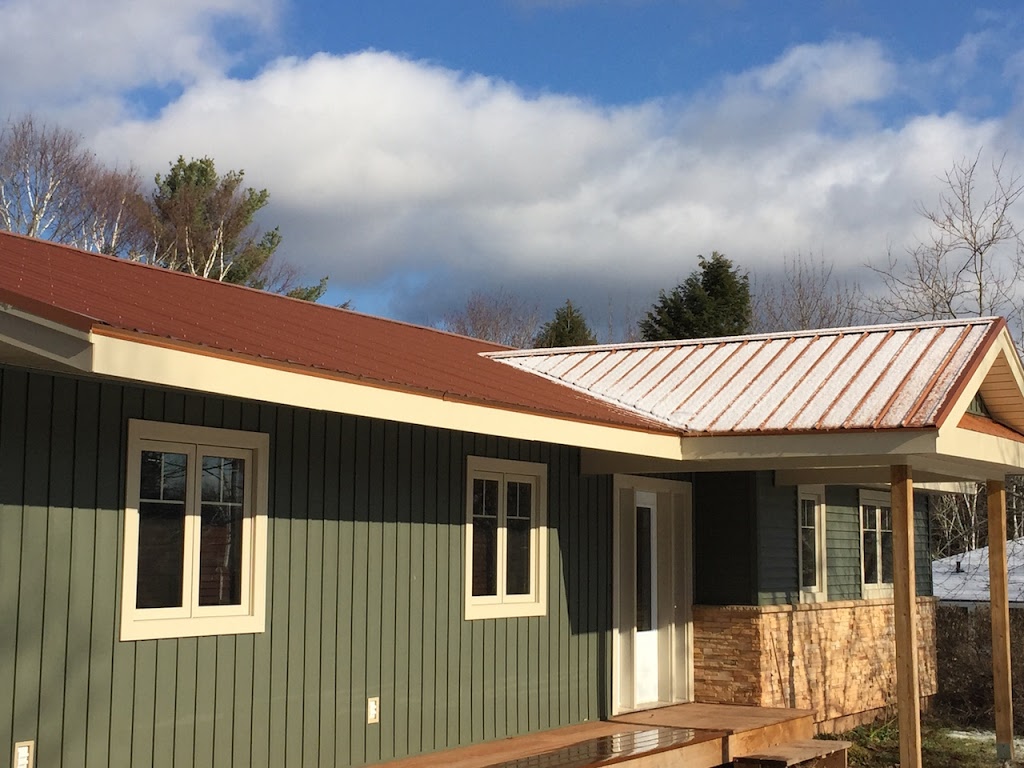 There is a preconceived notion that steel can only be used for high-rise buildings or large industrial buildings. However, steel is an attractive option for any building because of its sustainability and durability.
Steel can also be a money-saving option because it can be recycled from materials like scrap car parts. Additionally, steel has the option to be molded and applied in almost any shape. Its versatility makes it perfect to stabilize your project.
So what's the catch? Some say that steel does not have the aesthetic appeal of traditional wood beams, but with the right design, you can make steel beams have the look and feel you desire.
Cool Roofing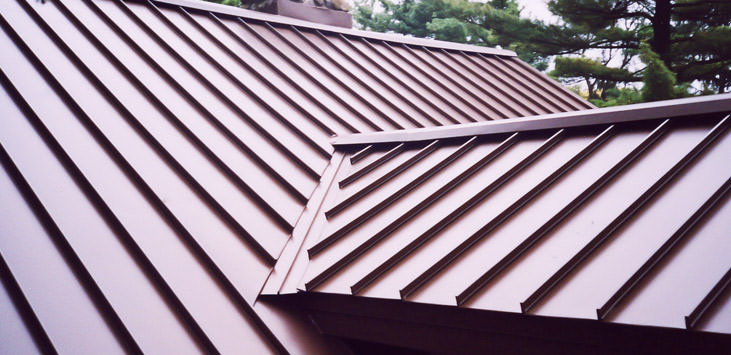 Cool Roofing is an invention that wasn't always aesthetically appealing or available to the residential buyer.
A cool roof reflects the heat from the sun, so the heat will transfer less into the building. The long-standing problem with this solution was that the reflectors were made of light colors instead of traditional dark constructed roofs, which didn't appeal to a lot of homeowners.
However, technology has developed and there are new treatments that allow consumers to choose a darker material that will also reflect the heat of the sun.
Lastly, we cannot forget about the incredible environmental impacts Cool Roofs have on society. The reflectors directly reduce greenhouse gas emissions by conserving electricity, which leads to less CO2 into the atmosphere from power plants.
These roofs can also directly decrease the air temperature in urban communities by reflecting solar radiation back into the atmosphere.
Low-E Windows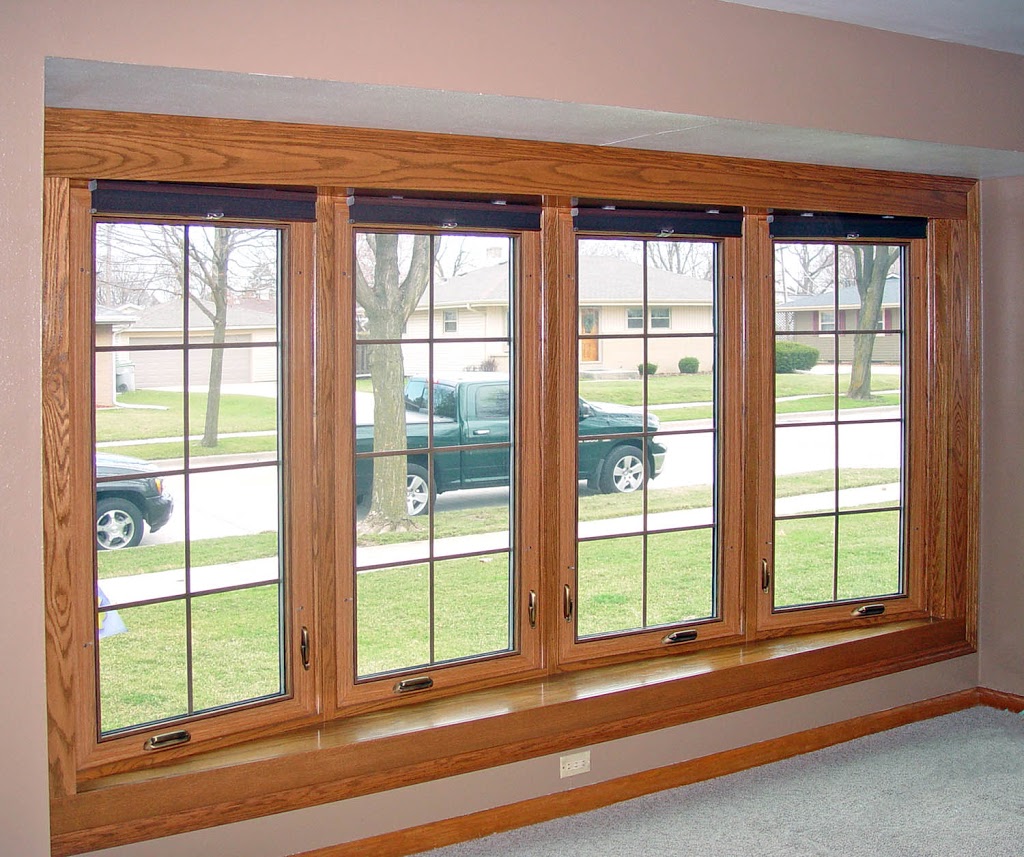 Low-e Windows stands for "low emissivity." This type of window is coated in a microscopic layer of metallic oxides that protects your home from UV rays.
UV rays can burn your skin, as well as fade your carpets and hardwood floors. However, the more exciting thing about these windows is that they help control radiant heat as it enters and exits a room. This means that they keep the home warmer in the winter and cooler in the summer.
These windows come with several environmentally friendly benefits. Because the metallic oxides prevent UV rays from reaching your space, they reduce the heat flow through the glass by nearly half. This helps homeowners by reducing their heating costs.
The cost effectiveness of these materials drives the value and demand for sustainable construction. Using these products in your residential projects will brand your company as an innovator in energy efficiency, which will increase your sales and number of projects.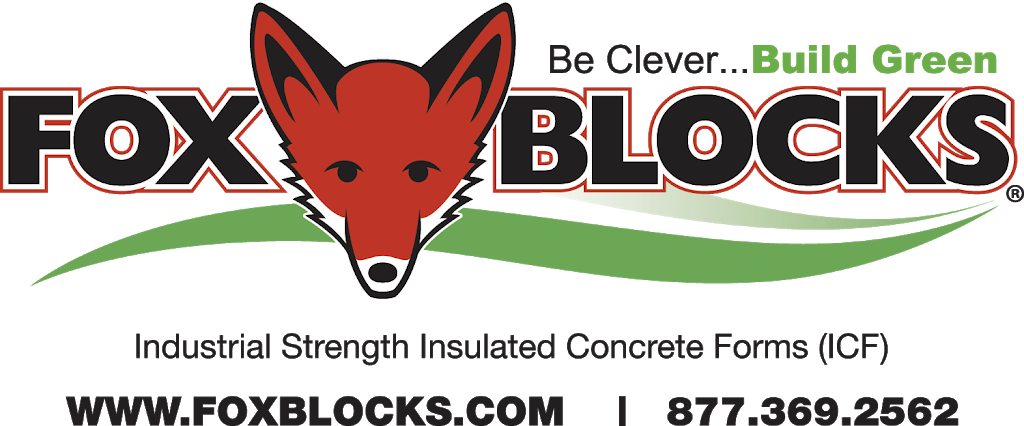 Waterfront homes are one of the most sought after properties in the country. Unfortunately, homes on the water face weather conditions and a climate that can be destructive to the home.
Severe weather events such as hurricanes, tornadoes, and storm surges are known to cause structural damage and destruction beyond repair. Furthermore, the humidity and wind that accompany the waterside lifestyle can also cause damage to the exterior and interior structure of the home.
For these reasons, it has become essential to use materials that can withstand the worst conditions possible in order keep your family safe inside. Insulated Concrete Forms (ICF) are one solution that are able to stand up to nature's unpredictable behavior and regulate the climate of your home.
Fortunately, choosing an ICF structure doesn't mean you will have to sacrifice your home's beauty. Here are 8 homes that were exceptionally built with the safety of ICF and aesthetics in mind:
1. Prince Edward Island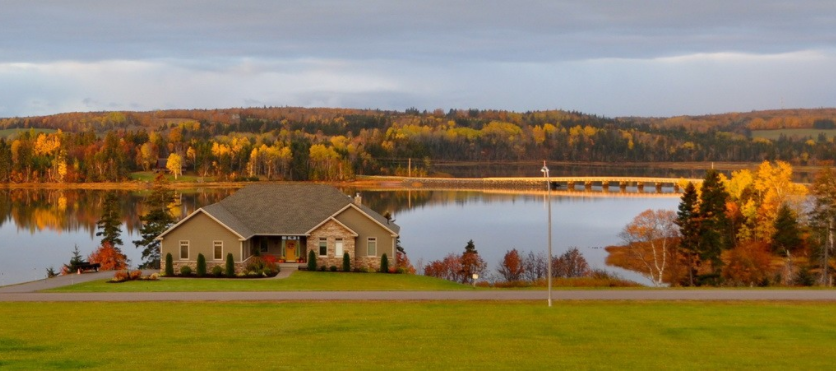 Situated on the Canadian province of Prince Edward Island, this 2,500-square foot ranch-style home was built in 2010 along the Clyde River. High winds and rainfall from tropical storms and hurricanes are not uncommon in the area.
Because it's stronger than wood and steel, the ICF foundation and main structure is an excellent solution for a home located on the waterfront such as this. ICF homes are built to withstand severe weather storms, tornadoes, and hurricanes, which makes it a great choice for this foundation.
2. Laguna Beach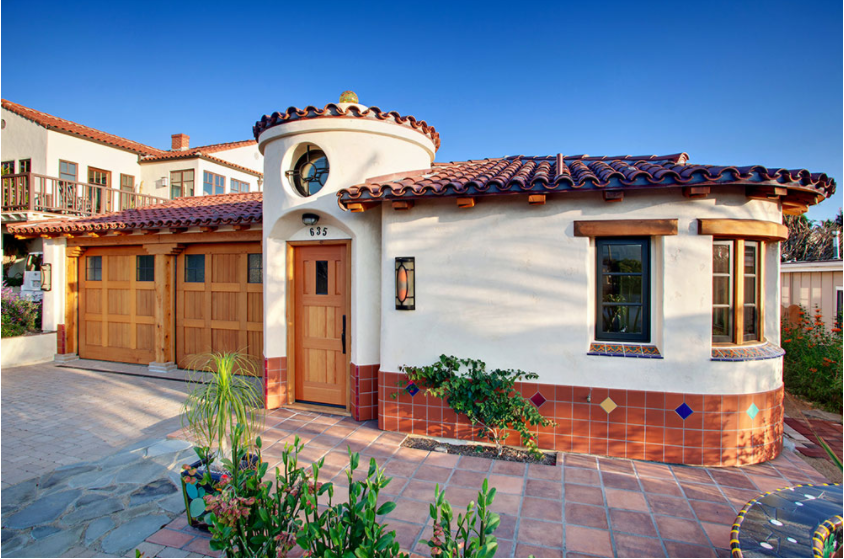 This California-Spanish-style home resides in Laguna Beach, California. The climate is rather mild and precipitation levels are quite low in this area.
However, Laguna Beach's proximity to the water and history of Green Building architecture gave contractors and designers the opportunity to install ICF as the main structure of the home. Installation took only 14 days and cut approximately 3- 4 weeks off of the timeline.
This 1,870-square foot adobe-style residential property was awarded ICF Builder Award 2011 in the Small Residential category. It won the award for its functionality and innovation, while upholding the unique design appeal of the Laguna Beach area.
3. Country Waterford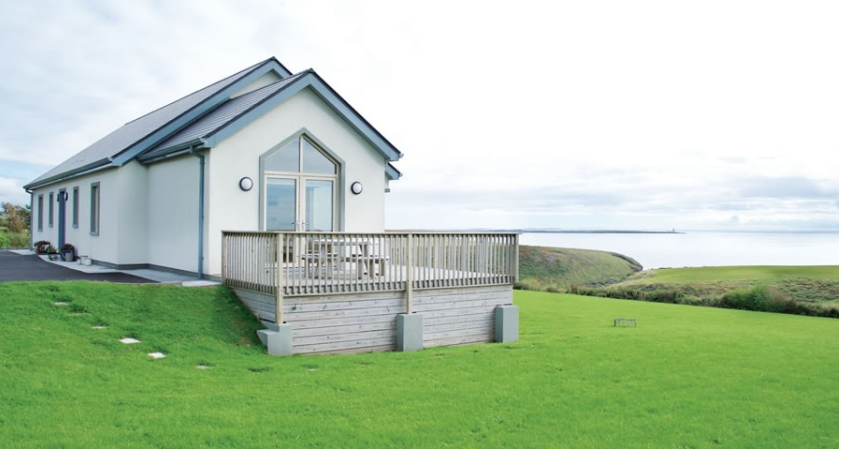 The view isn't the only awe-inspiring aspect of this property. Sitting on the coast of County Waterford in the Southeast region of Ireland, the home is framed with insulated concrete forms that provide energy-saving benefits all year long.
This inverted two-story residence is structured to provide a minimal rate of heat-loss, taking the high thermal resistance of the ICF into account. The builder chose to insulate the home with ICF to create an air-tight system that would combat against the cold-weathered climate without sacrificing any of the aesthetic value.
4. Dewey Beach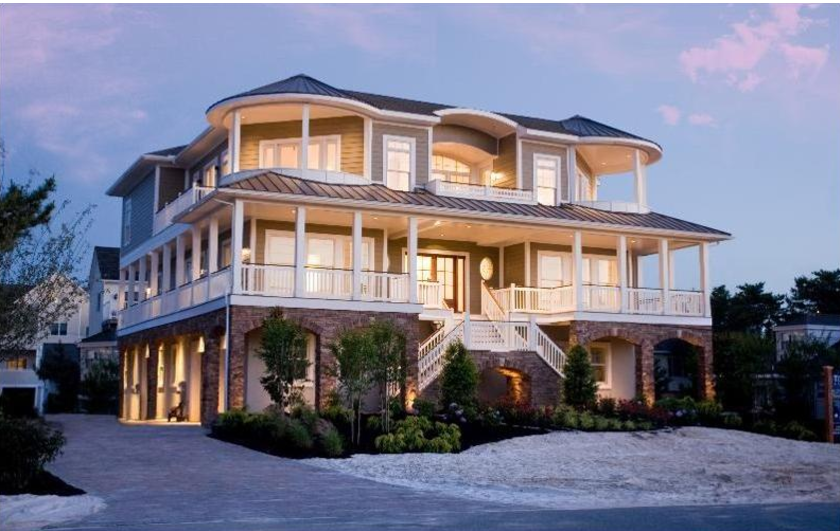 This stunning oceanfront home in Dewey Beach, Delaware held its own against Hurricane Sandy's strong rain and wind gusts.
Framed with ICF, the residence has high-wind resistance, impact resistance to withstand flying debris, and seismic resistance because of the steel reinforcements and concrete in the ICF.
In addition to the structural and protection benefits, insurance costs can be significantly lowered when sustainable and energy-efficient ICF materials are used in construction.
5. Sturgeon Lake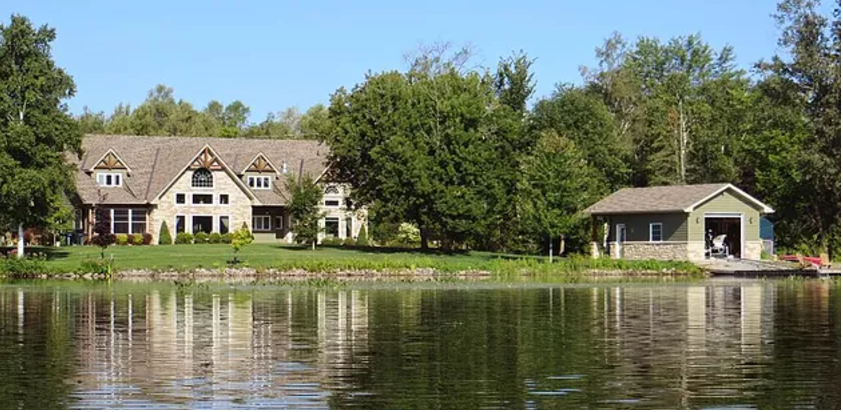 Sturgeon Lake in Minnesota is home to this 6,200-square foot, custom-built residence. Structured with ICF. The home is resistant to any flooding that may occur from rising water and will protect against any storms that occur during the lifetime of the home. ICF's also don't promote mold or mildew growth after flooding, which saves maintenance and repair costs after a storm.
Without sacrificing curb appeal, builders were able to incorporate ICF into the design to give future owners the peace of mind and other benefits that this framework provides.
6. Tom's River, New Jersey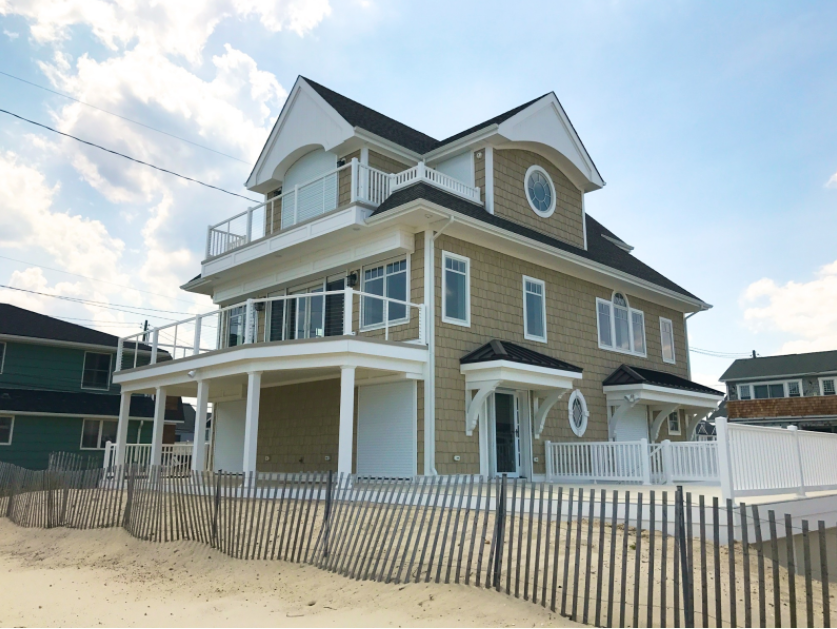 When Hurricane Sandy made her mark, it became evident that strong buildings are a must at the Jersey Shore. ICF wall technology in this home protect against winds up to 250 miles per hour with its steel reinforced concrete walls.
Sitting right on the coast, high winds and flying debris are a common threat during the summer months. Designer/builder John J. Chando Jr. Inc. took these risks into account and chose a solution that would deliver the highest level of protection and the homeowners a lot less to worry about.
7. Florida Gulf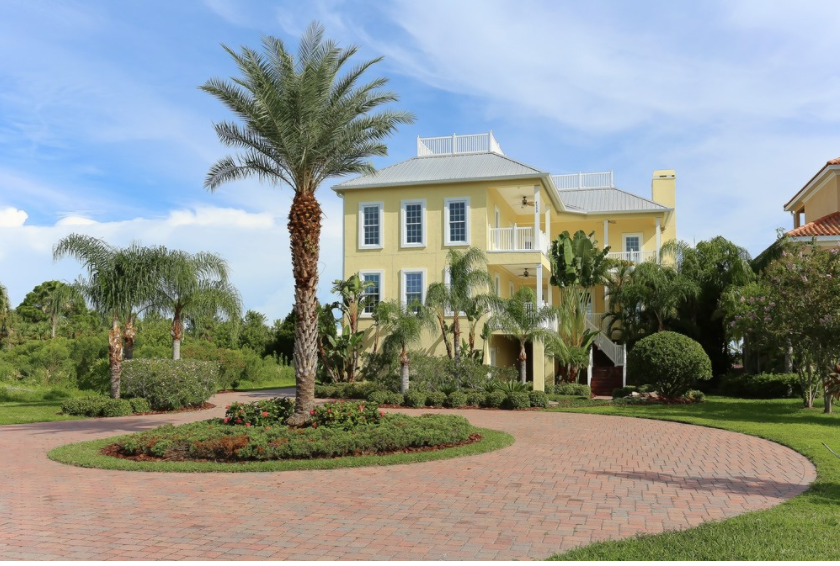 While the beauty of this home is evident, what lies within this bright yellow coastal home is what really makes it special, insulated concrete forms.
With 110 feet of waterfront on this property along the Florida Gulf, energy and safety were key in construction. With the use of ICF, energy costs and insurance rates can be significantly reduced along with many other benefits.
8. Omaha, NE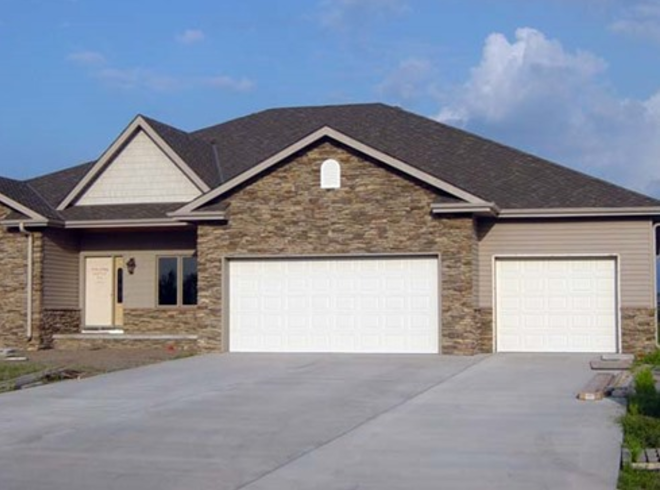 This beautiful walkout ranch-style property sits on a lakefront lot in Omaha, Nebraska. The builder/owner wanted to create a home environment that was quiet and that would reduce energy costs of heating and cooling.
It was important that the home be storm-resistant to the tornadoes that are common in the area. Fox Blocks corbel ledge blocks were used in the construction of the home's interior and exterior walls to provide maximal support. ICF can also be used in the construction of FEMA-approved safe rooms, ensuring occupant safety.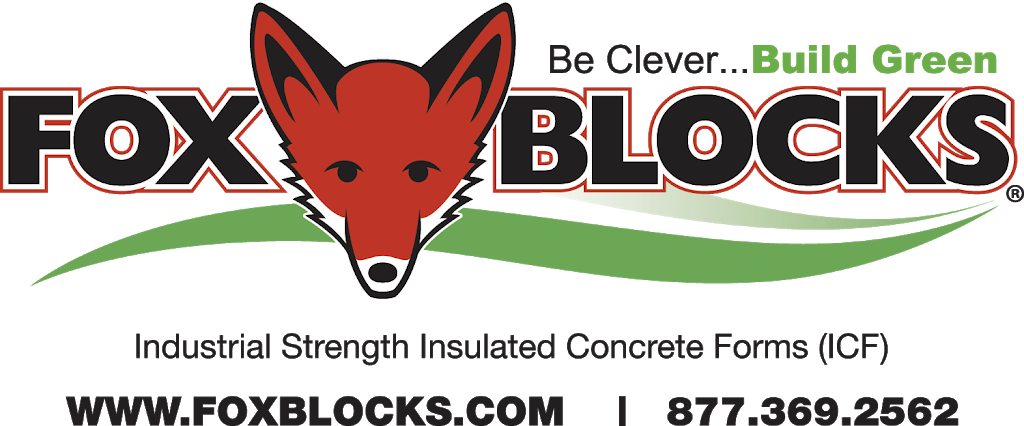 The construction industry is booming. Since the bottom fell out of the real estate market in 2009, there has been a steady increase in activity resulting in thousands of available construction jobs being added each year. So much so, companies are struggling to find qualified workers on a consistent basis.
In many cases, under-qualified labor is hired, the workers aren't up to the task, and the schedule and budget take further hits just to remedy the mistakes made. It's no one's fault—it's simply the result of not having enough properly trained individuals.
Advances in building materials and installation techniques have changed the conventional construction industry. In order to be efficient, new workers must understand how and why building products are installed a certain way.
For companies and professionals suffering from the industry's labor shortage, these four tips can help overcome some of those obstacles and keep projects on schedule and on budget.
1. Improve Training Opportunities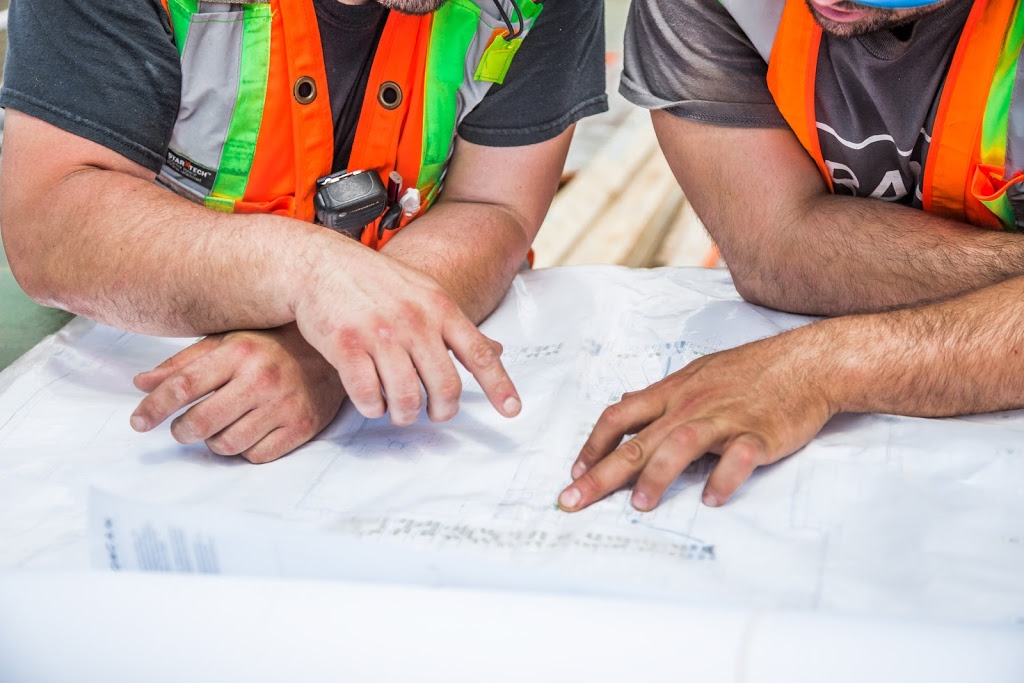 The ability for your workforce to move vertically will attract employees looking for something more than just swinging a hammer. The sad truth is there are a lot of companies that have no interest in providing continuing education for their workers. In economic times like these, that sort of reputation will have skilled laborers looking elsewhere.
In a competitive market, a company's skill set and versatility are assets to winning projects. Training your workforce builds pride, and that pride will be reflected in success. Expanding the scope of what your business can do, such as masons or carpenters learning to use ICFs, increases your business's market potential.
It starts by having the people in charge show an interest in teaching their workforce how to do their jobs better. This also includes preparing them for more responsibility and better wages. There doesn't have to be a complete overhaul in how business is done, but enough to show potential labor you are willing to invest in their continued well-being.
Taking it further, construction companies can set up more formal training programs or provide funding for workers to take classes to expand their skillset and stay relevant in the industry. If your company can build a reputation as one that adds value beyond the paycheck, you're much less likely to suffer from workers turning their back on you.
2. A Renewed Focus on Safety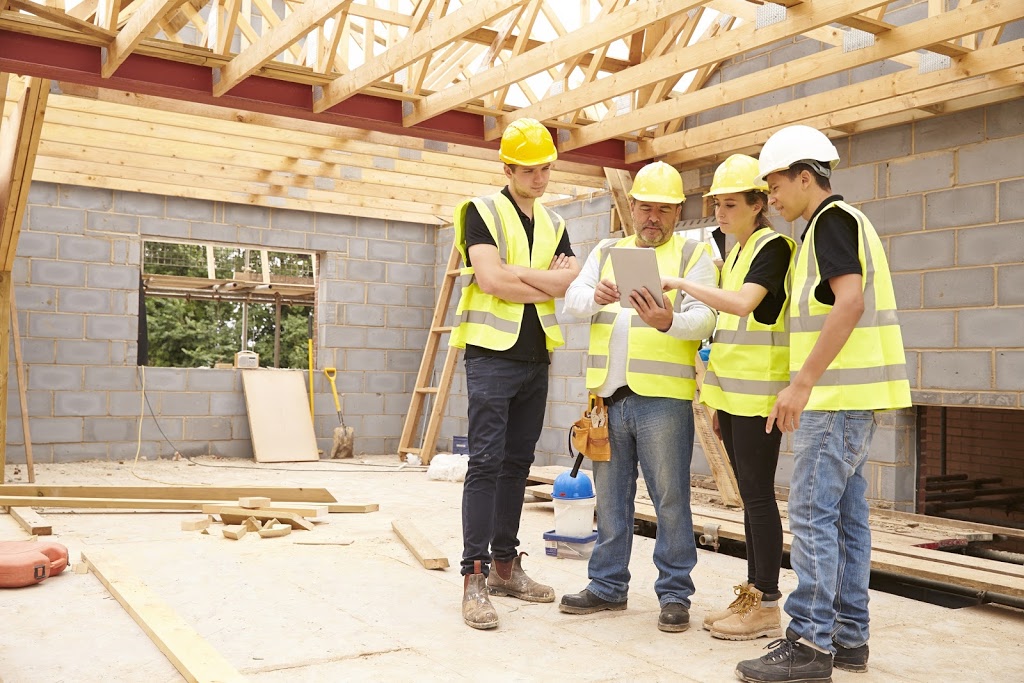 No one wants to end up in the hospital with a two-foot rebar sticking out of their leg. If you can show workers your company puts an emphasis on jobsite safety, the open positions will start to look more attractive. OSHA makes sure that certain safety standards are enforced, but even more can be done to keep the hospital beds free of scaffolding fall victims.
Give mandatory courses to any new employees to make sure they know all the best safety practices they should be following. Take things beyond the hardhat and the yellow vest—make sure that initial training is directly pertinent to the type of work they will be doing. Again, it's all about reputation, and being known as the company that takes care of their crew.
3. Work With Manufacturers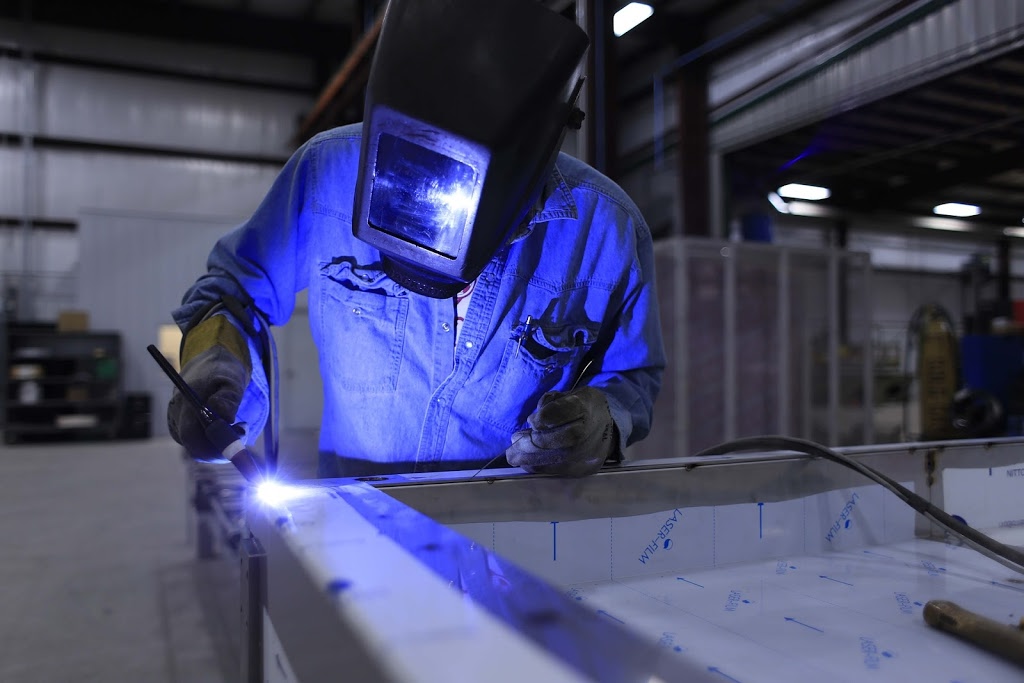 Developing close relationships with manufacturers and material suppliers is a no-brainer for any successful construction or design company. In addition to supporting good business sense, those relationships can help fill the labor gaps in your project's schedule.
Many building product manufacturers conduct product-specific training; either classroom, webinars, or on site. Understanding the materials and techniques for installation is advantageous for the whole crew. Manufacturers want their products to be installed and function as per their specifications—they are eager to spend hours ensuring every installation is per spec.
When procuring bids and estimates from suppliers, be sure to understand how to accurately estimate materials and man hour rates. Work with the manufacturer's estimating tools and recommendations to develop an accurate bid and construction schedule.
Working with manufacturers allows your business to be more versatile and, along with training, makes your crew more efficient. The smaller crew of permanent, trained laborers can easily manage and train new laborers.
4. Hire Veterans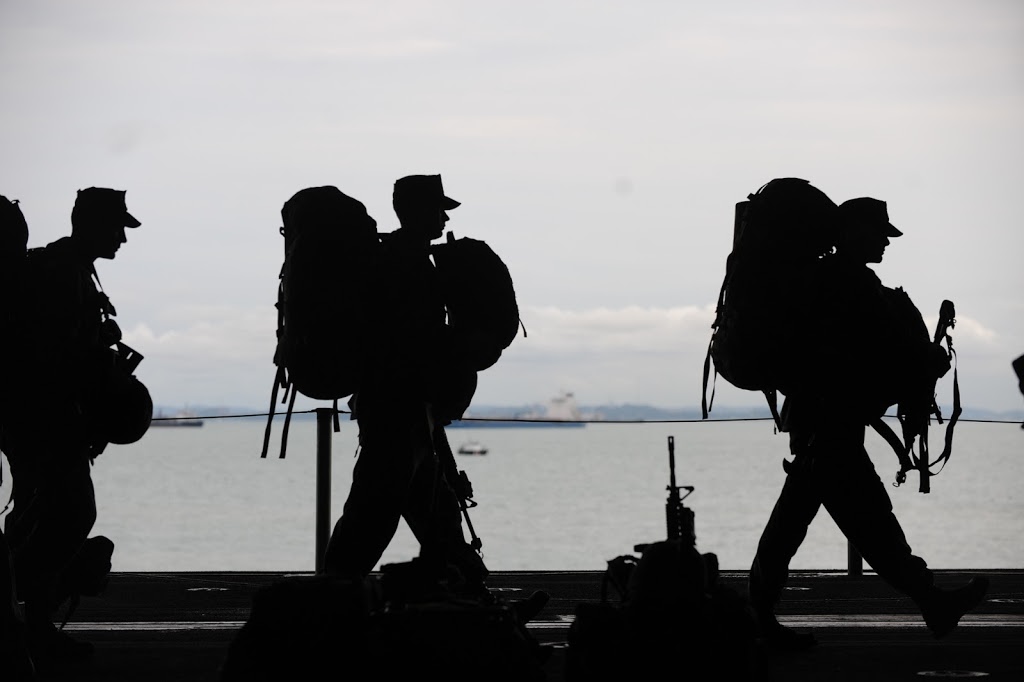 In 2015, with the help of an initiative put in place by the US Government, 100 construction companies agreed to hire over 100,000 veterans over the following 5 years. As of now, the program has been an astounding success, as veterans often already have the skills and work ethic necessary to thrive on a construction site. You might even be able to receive federal funding to help these veterans break in their steel-toed boots via the Helmets to Hardhats program.
There might need a bit of up front training involved in hiring vets, but it will pay off in the long run with a hard working labor force and a reputation for reaching out to the service men and women protecting this country. It's a good look no matter how you shake it out.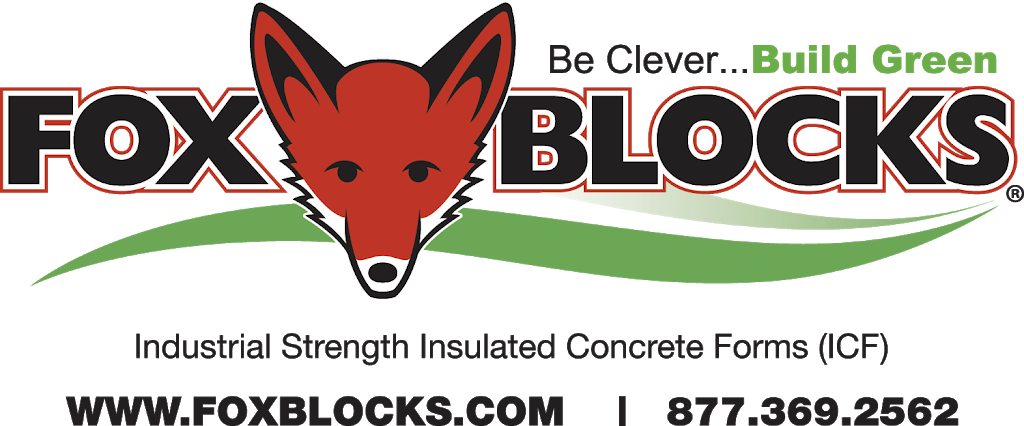 Project cost is one of the most difficult—and most important—estimations for any construction company to get right. You want to be able to set manageable expectations for your client, but also present a budget that is attractive enough for them to choose you as their general or sub-contractor while still making a profit yourself.
Due to lack of information, ever-changing prices, and the unpredictability of the labor market, cost estimation is anything but an exact science. One example of this would be the estimation variance in construction material choices like choosing a stick-built home vs. a more modern ICF-built structure. Builders may not be as familiar with newer materials and options. Depending on how your contract is set up, miscalculating the budget could mean a lot more than a few red faces—it could mean the failure of your business.
The good news is there are organizational techniques you can implement that reduce the risk of over- or under-budgeting. You're never going to estimate a project down to the dollar, but getting close will help build your reputation and grow your business.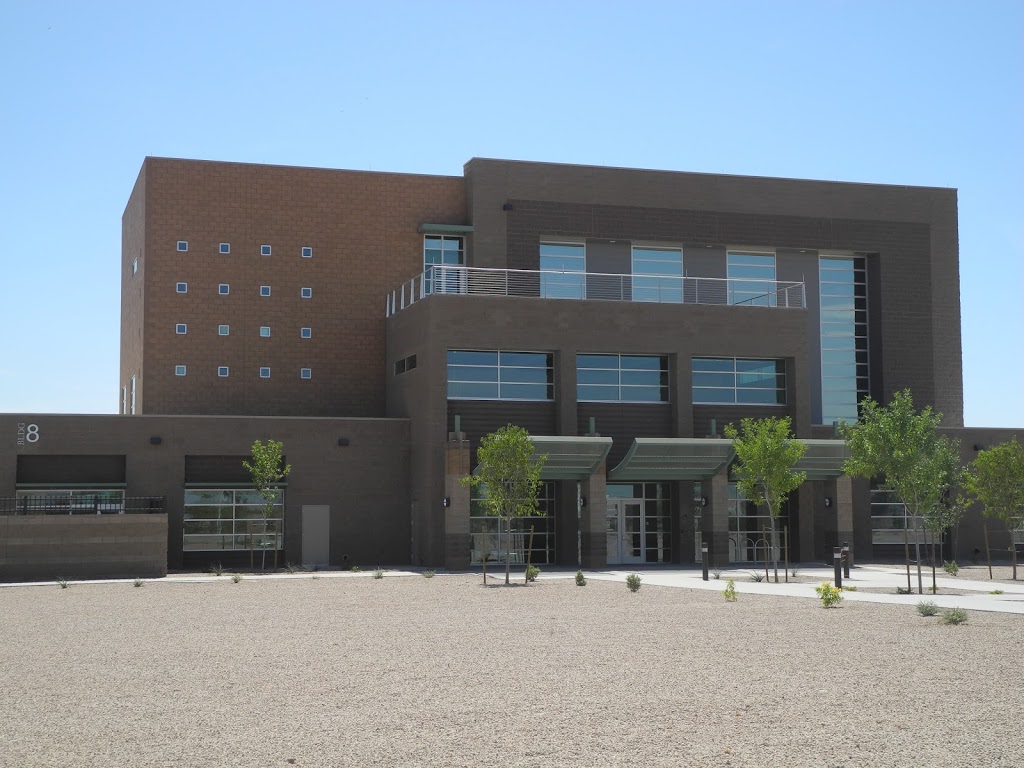 1. Be As Detailed As Possible
Nothing can derail a project faster than having a bid that was based on a loose understanding of a project's cost. But it can be tricky to track down accurate information, and the tendency to use broad allowances can help cut down the amount of time taken to get the estimate out the door.
Whatever you do, suppress these urges and dedicate more time to tracking down detailed information. It's common for contractors to overlook things like:
-cost of materials
-scheduling
-labor availability
Follow up on these uncertainties with the architect, product, and material suppliers, and even the local unions to build a more solid budgetary foundation to get the project started on.
The more detailed your estimate is, the more accurate it will be. There will always be things that you can't anticipate or control, but hanging your reputation on guesses will sink your business. If you're working with subcontractors, be sure to secure hard line bids for their work to solidify those numbers.
In the end, you should have a detailed budget with line items for just about everything. It keeps your estimate honest, and works to build trust with your customers.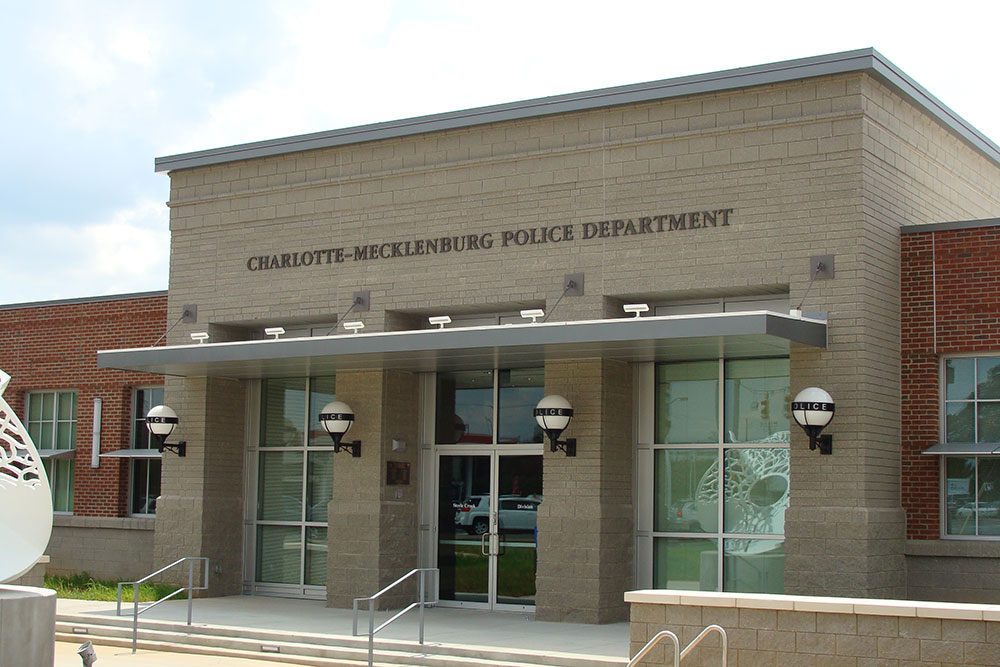 2. Create a Master Checklist…and Use It
There's no better way to keep your team (and yourself) organized than developing a master checklist. You can create hierarchies within the checklist based on critical path items that are standard events that happen over all projects or jobs.
The checklist should include things like:
-collecting bids from subcontractors
-lead times for ordering windows and doors
-weekly tasks like client and architect meetings
-scheduling site walks
Programs like Asana, Evernote, and Google Docs are great for creating and distributing your checklist and having it live online. All of them offer free services up to a certain capacity, and can be easily tested to see what works best for your company.
You can also use checklists to manage employees, clients, and customers without being too hands on and avoiding micromanagement pitfalls that can make some people uneasy.
The best part? Checklists reduce the risk involved in having complex projects, and remove the excuse-making that can arise as a result of an unorganized work force.
Create it. Modify it. Distribute it. Use it.
3. Identify Potential Project Risks and Their Costs
There are always unforeseen circumstances that could take a bite out of your project budget. However, some of these things can be identified before the contract goes out the door.
You should always build a contingency into your estimates (usually around 10%), but that should never be an excuse to be lazy about the up-front detective work you should be doing to map out potential risks.
If you have enough experience, you might already have an idea of where to expect hiccups. If you aren't quite as seasoned as other members of your team, lean on them for wiping out any blind spots in your estimate. A second opinion never hurts.
4. Account For Soft Costs and Overhead
Permit fees, inspector salaries, and internal management overhead can pick apart a budget before the first screw goes into the wall. You should have a completely separate section of your cost estimate that outlines any soft costs that might be associated with construction.
These soft costs vary widely depending on jurisdiction and project scope, so be sure to do your research ahead of time and account for it internally.
This comes down to business sense more than anything else. If you're not paying yourself and your employees first, you can't possibly take care of your clients and customers.
5. Be Selective About the Jobs You Bid
Hopefully you have enough work coming in where you can be a bit choosey about where your resources are being invested. Sometimes, an impossible job comes along that has no chance of coming in on budget, but you're the one person on the planet who can get it done. And while that might be true, it's also a risk you shouldn't be willing to bet your reputation on.
Working good jobs with good clients is the best way to create an honest cost estimate that isn't met with a raised eyebrow. A lower bid might get you a few jobs in the short term, but can ruin you over time. The clients that know your value won't argue with you over nickels and dimes—they will pay for the work it takes to get the job done.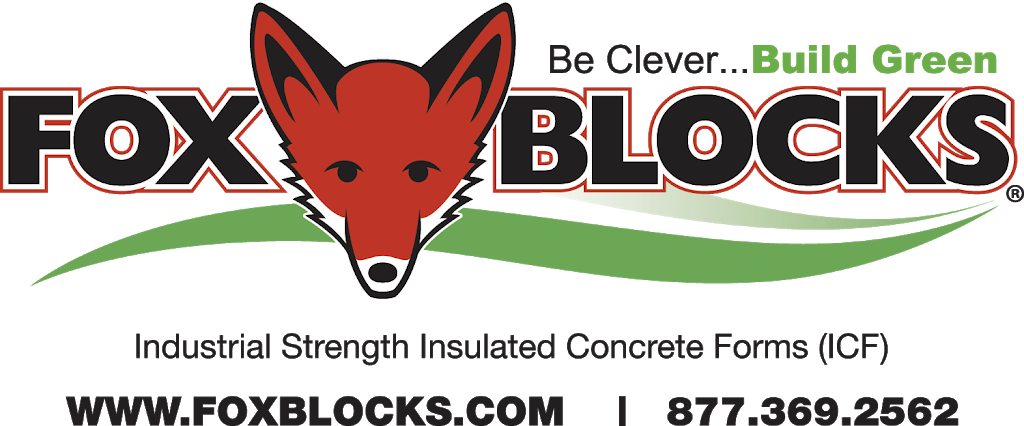 While it may seem that having to comply with constantly-evolving building codes is just part of doing business in a modern society, that's not really true.
Building codes can be traced back to 1800 BC, when the Code of Hammurabi (the emperor of Babylon) imposed a death sentence on anyone who built a house that collapsed. In the U.S., building codes go back to the days of George Washington and Thomas Jefferson, who advocated for minimum safety standards to protect citizens from building collapses and other accidents.
While safety is still a primary focus, the scope of building codes has expanded considerably since the days of Hammurabi and Washington. Today's building codes are increasingly focused on environmental issues: reduced energy consumption, the conservation of natural resources, and the lessening of environmental impacts (such as storm water drainage, erosion, etc.). As a result, architects, designers, and contractors are turning to innovative solutions.
Demand for Energy-Efficient Solutions
You can't change the laws of physics. Things like heat transfer and air infiltration are just part of the world we live in. So, as code requirements for energy conservation continue to strengthen, the construction industry relies on building material companies to come up with products that mitigate the effects of those natural laws. The improvements gained through products like insulation, reflective roofing and window films have made significant reductions in the the amount of energy it takes to keep a building heated and cooled.
And then there are the innovations that blow right past incremental improvements, setting a new standard for energy-efficient construction. Insulating concrete forms, or ICFs, are a great example of that type of giant-leap-forward innovation. ICFs not only meet the standards for IBC compliance, they blow them out of the water.
ICF's Innovation on Energy-Efficient Design
ICF's concrete wall systems are reinforced with steel and insulated with a double layer of polystyrene foam, combining strength and energy efficiency in individual units that can be arranged in countless designs.
When the construction industry initially began focusing efforts on energy-efficient buildings, we heard a lot about a material's "R-value," or its resistance to heat transfer. What we've learned since then is that there's more to the equation than the R-value of any particular material used in wall construction.
To really determine how energy-efficient a building is, you have to consider three factors: continuous R-value, thermal mass and air infiltration.
Continuous R-value
Continuous R-value is a key attribute of a building's thermal performance. It refers to how well the wall as a unit resists heat transfer.
This may be different than the R-value of individual components. In a wood frame house, for example, the R-value of the insulation has to be adjusted because of thermal bridging, to include the lower R-value of the wood framing. So, while a builder may use fiberglass batt rated R-19, the R-value of the wall as a whole will be lower.
ICFs are different: the insulation is incorporated into the structural elements of the blocks. Instead of layers of various materials with differing R-values, ICFs provide one continuous and consistent thermal value for the building envelope, exceeding code minimums. In other words, what you see is what you get.
Air infiltration
Over half of the energy lost in a traditional wood frame structure is due to the way heat passes through the various layers: wood framing, fiberglass batt, exterior finish, etc.
As energy efficient as any individual component may be, there's the potential for heat loss in every gap between layers. Adding blown-in or sprayed-on insulation can reduce infiltration, but it can't eliminate it completely: wood frame buildings typically have 50% more air infiltration than ICF buildings.
Thermal mass
"Thermal mass" is the scientific term for thickness. Because walls made from ICF blocks are considered mass walls, they delay heat transfer, maintaining a more stable inside temperature despite external heat fluctuations.
In areas where nighttime temperatures are considerably cooler than daytime temperatures, the mass concrete within the blocks can release their stored heat at night, in a process called "heat flow reversal" or "thermal lag." This considerably reduces the energy needed to heat and cool the building on a daily basis, for the life cycle of the building.
If you don't have plans for going out this weekend, you're not alone. Recently published studies show that American homeowners are spending more time than ever at home.
"Americans spent nearly eight more days at home in 2012 compared to 2003, and even when we allow for displaced energy consumption – such as the electricity required to run server farms – they consumed less energy."
While it's great news that we're not currently using more energy to run our homes, the study also "raises important concerns about making home energy use more efficient." If American's time at home continues to rise, home efficiency will need to as well.
It's up to architects, designers, builders and contractors to continue to step up to this challenge. When we build better homes designed for energy-efficiency, we create a space that the end-user can be proud to call home.
The Benefits of Designing Energy-Saving Homes
Your clients want a higher-performing home that consumes less energy. And that's not (entirely) just because of what's trending online and on HGTV.
Serious Savings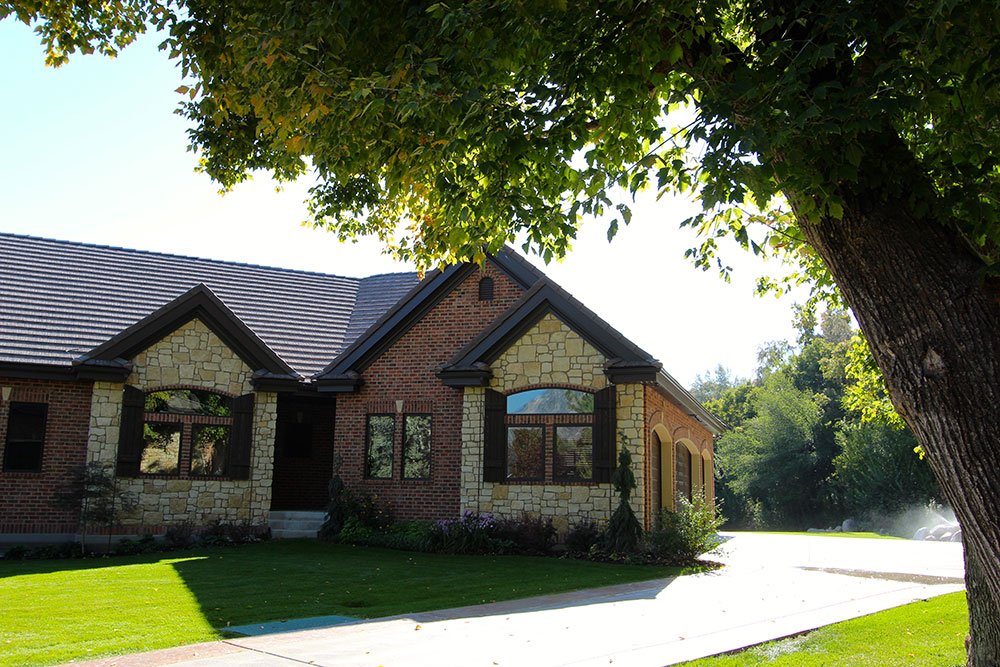 Energy-saving appliances can also earn homeowners tax credits and rebates. Even just installing more energy-efficient windows throughout a home will reduce utility costs for homeowners, sometimes in the hundreds of dollars.
Supporting the Green Lifestyle
The green building market grew in 2013 to $260 billion, and that trend is expected to grow even more in coming years. "Green living" isn't just a fad, and homeowners want the spaces they live in to reflect the same eco-friendly lifestyle that they aspire to.
Health
Energy-efficiency can improve our health, too.
Most humans spend a lot of time indoors, whether we're at work, in a restaurant, or at home.
But this indoor behavior doesn't lend itself to better health. In fact, the air that we breathe in our homes can put us at risk for an array of health problems, because of the pollutants coming from materials and systems in the house.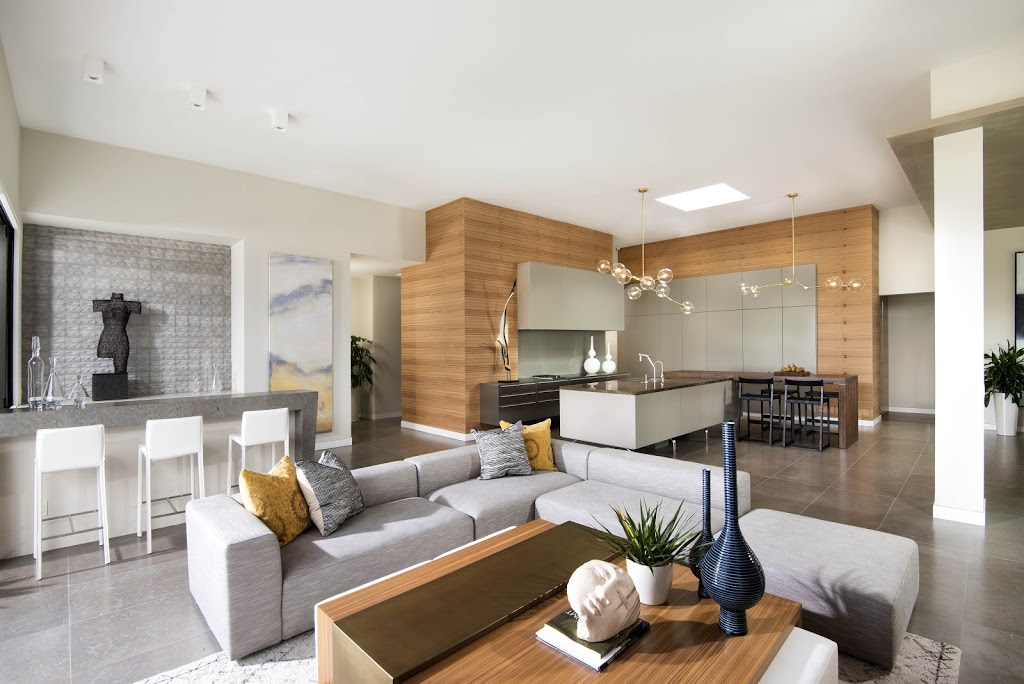 Building an energy-efficient home can also meet higher standards for indoor air quality. Better ventilation systems, environmentally-safe building materials, and proper insulation ensure that the home performs better and promotes cleaner air.
Resale Value  
Energy-efficient homes offer more comfortable environments for the people inside, but can also offer a bigger payback if they put their house on the market.
Several studies support the fact that resale value on energy-efficient homes is just better. In Portland, "efficiency-labeled homes sold for 30% more than non-labeled homes in 2011."
Strategies for Building Energy-Efficient Homes
Builders can help homeowners optimize their homes for energy-efficiency, and it might help to talk through the areas of the home that are key.
Location and Orientation
Builders can ensure energy-efficiency by designing and orienting a home to take advantage of the sun's position throughout the day.
-The morning sun will be dominant in east-facing rooms.
-Early evening sunlight will come from the west at lower angles.
-North rooms will have the least amount of natural light.
Building Envelope 
Building a home that performs at its highest potential is a bit of a balancing act. Each of the home's systems play a role in that performance, but it starts with the building envelope. The external walls, windows, roof, and floor all need to work together to provide continuous insulation and protection from outside elements.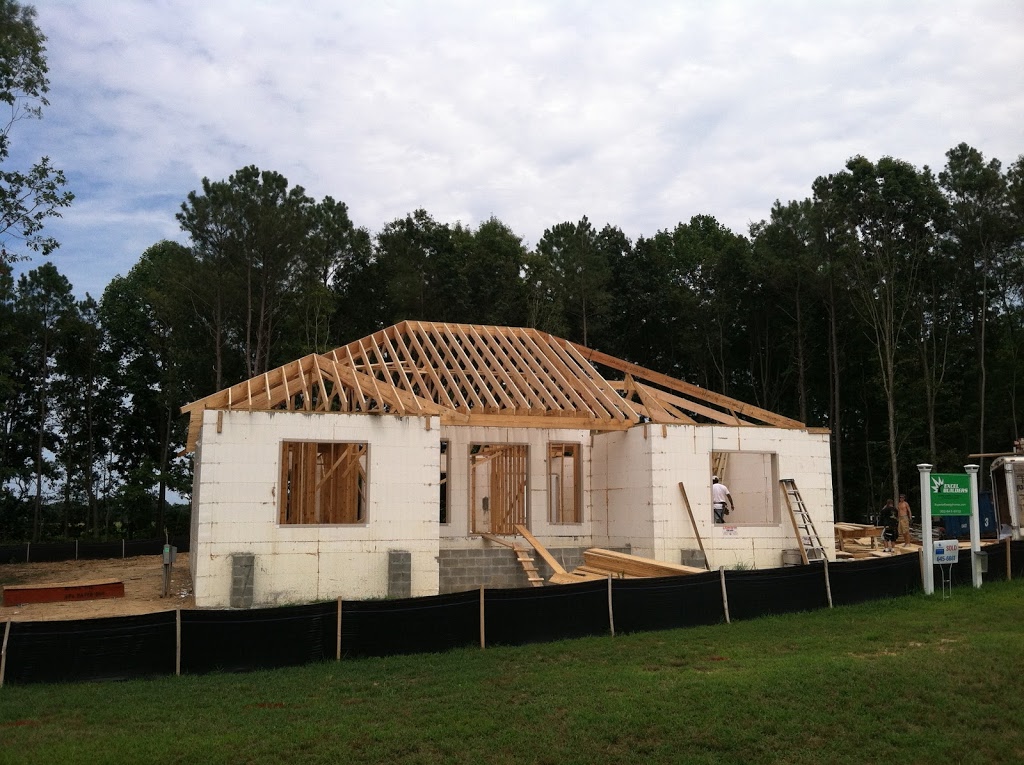 ICF construction meets this demand for a high-performing building envelope, providing the ultimate in comfort and security with a system that is both resilient and energy-efficient. The interlocking blocks of an ICF wall have two layers of continuous insulation, filled with concrete, enabling an airtight, high-performing wall assembly. If you're looking for a building envelope that resists moisture and can stand up to hurricanes, ICF offers homeowners a great solution.
Energy-Efficient Appliances and Systems
Homeowners have a growing number of options when it comes to energy-saving appliances, along with smarter technology for the systems that help run the home.
Programmable thermostats
Install thermostats that regulate the home's temperature during specific times of the day. Some programmable systems even connect to mobile apps, so homeowners can control settings even when they're not at home.
Certified energy-efficient products
ENERGY STAR is a government-backed program that offers consumers guidelines for more energy-efficient systems and products. There's an entire menu of ENERGY STAR-rated products on their site, from refrigerators to windows to light bulbs.
Solar Energy
Photovoltaic devices are becoming increasingly available to homeowners to help power their homes, heat water, and save on additional energy costs. The U.S. has a wealth of solar energy available so taking advantage of this resource can not only save homeowners money but also make their home more eco friendly.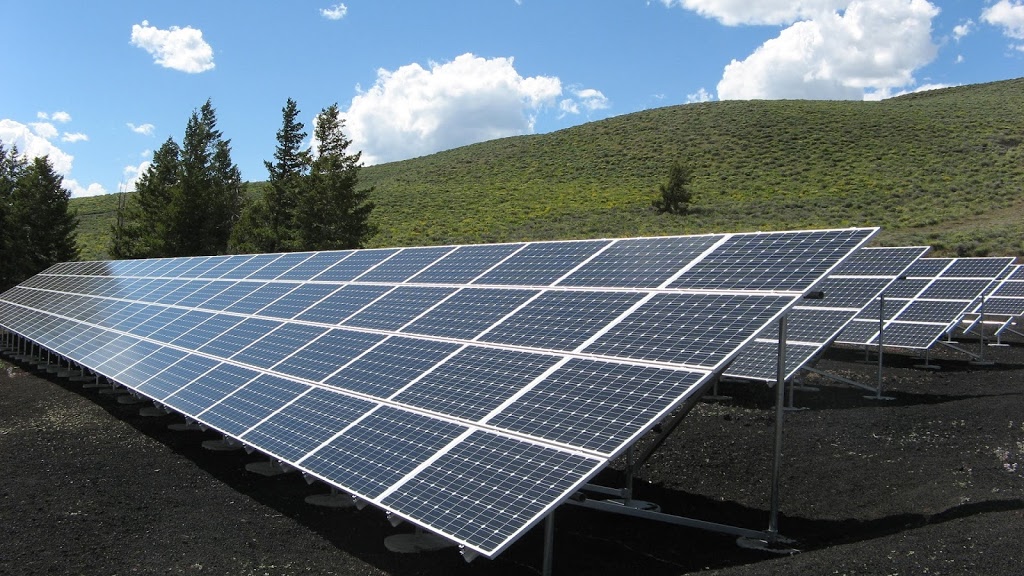 Meeting Future Demand
The demand for energy-efficient homes is only going to increase in coming years. It only helps those of us in the industry to stay ahead of what homeowners want so we can build the home they're looking for.
Building homes designed for energy-efficiency means we have higher-performing spaces, and in the end, happier homeowners.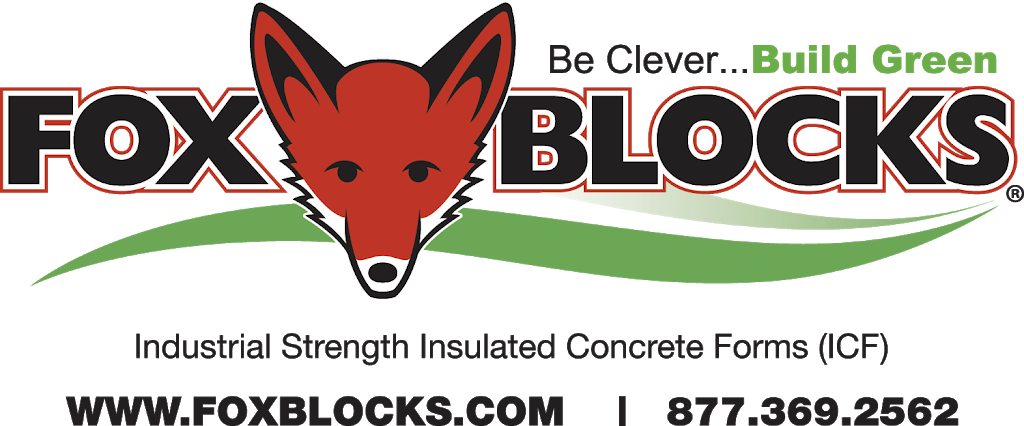 Sustainability is rapidly gaining momentum on a global scale.
More countries have tightened up the regulations that govern the impact of construction on the local environment, from obligatory energy efficiency ratings and life-cycle assessments to transportation costs and the use of renewable materials.
As critical as these changes are to protecting our environment, there's no denying that meeting modern sustainability requirements presents a challenge to construction companies and building owners alike. Presented with the costs inherent in meeting these new regulations, construction companies are faced with sacrificing profit margin or passing the costs onto building owners.
Building Sustainability Around the Globe
Fortunately, many jurisdictions see this challenge and offer certification programs that provide tax benefits for companies that meet the requirements. Examples include:
–LEED in the United States
–BREEAM in the UK
–CASBEE in Japan
–QSAS in Qatar
–HQE in France
In some countries, businesses can achieve different levels of certification, with each level requiring higher levels of compliance. In the UK, for example, the highest levels of the Code for Sustainable Homes program address details down to the type of portable toilet used on the work site.
There are small, incremental changes even the smallest construction company can afford to make. And, taken as a whole, those small changes can make a big impact.
1. Make sustainability an inherent part of your business processes.
When you've been doing business the same way for a long time and suddenly have to change course, it's easy to see those sustainability efforts as an "add-on" item. But it's much more efficient and cost-effective to start from the very beginning with sustainability in mind.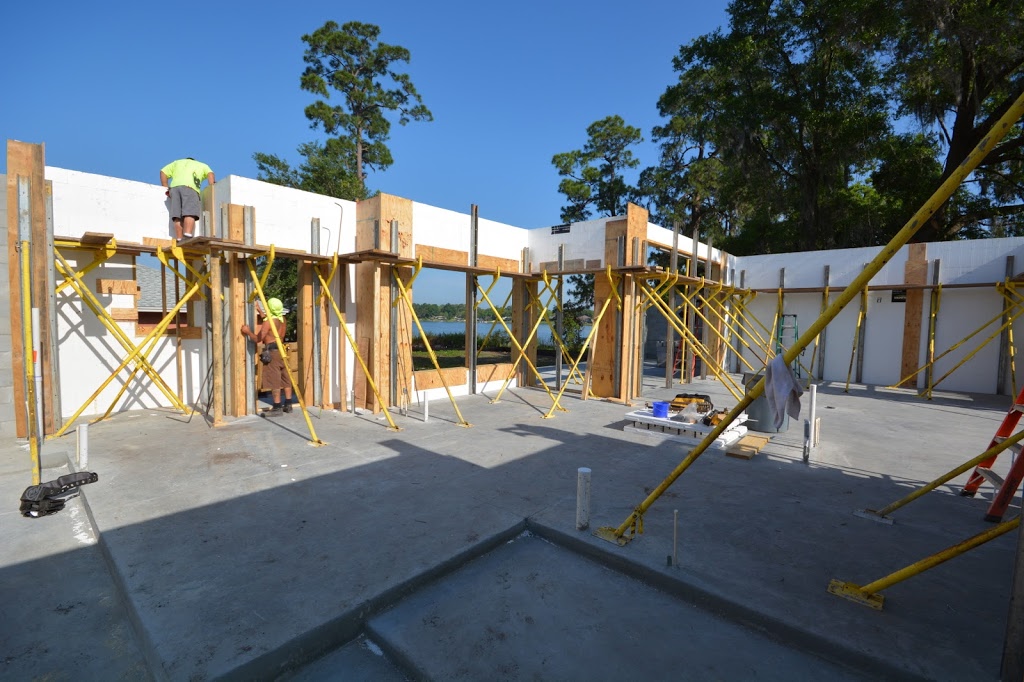 Think of it like this: Let's say your doctor tells you to go on a low-fat, low-carb, low-sugar diet. One way to do it would be to stare into your refrigerator before every meal, trying to figure out something you could do with whatever healthy ingredients you have on hand.
On the other hand, you could set yourself up for success by stocking your refrigerator and pantry with healthy ingredients as well as with kitchen tools like non-stick cookware. Instead of trying to cobble something together for each meal, you'd have everything you need for your new, healthy lifestyle on hand.
That same holistic approach is important for success in sustainable construction. One way to start would be by establishing a network of vendors who can provide you with sustainable building materials. You could also change your hiring practices to prioritize employees with experience in sustainable construction — or you could train your existing employees.
2. Consider the benefits of prefabrication.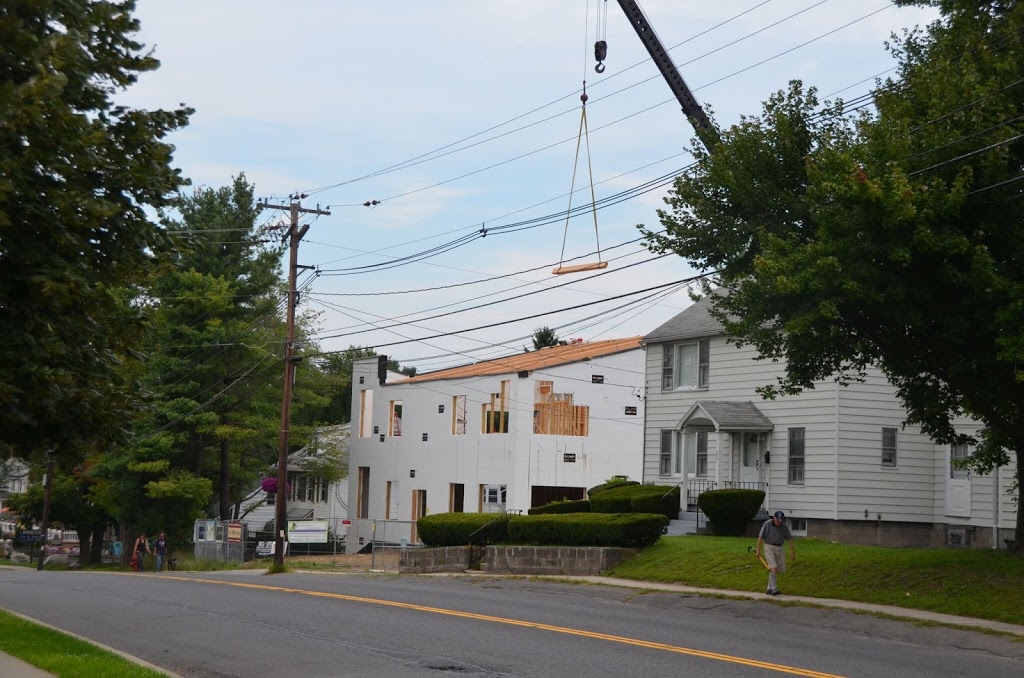 There are two primary benefits of switching to a prefabrication model. For one thing, it allows for economies of scale, with employees producing prefabricated components in an assembly-line process, allowing for greater speed and efficiency. You could still easily deliver customized solutions to your customers, but that customization would be accomplished through the way the various components are put together to achieve the final design.
 3. Standardize processes.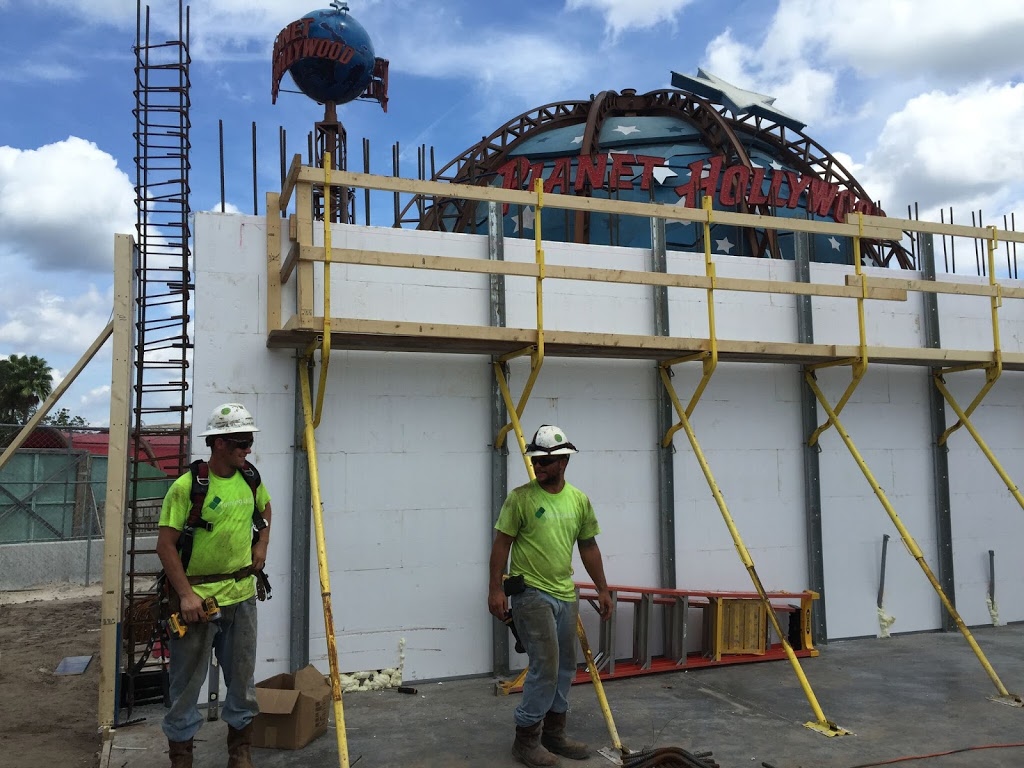 When you approach each construction project differently, you waste a lot of time waiting for employees to get up to speed on what's needed for that particular project.
When you standardize processes, projects get completed more quickly, more efficiently, and with less waste due to mistakes.
Using prefabricated components is an ideal way to standardize processes. Once employees learn how to build a wall using ICF blocks, for example, that knowledge can be applied across multiple projects and construction sites with no need to "reinvent the wheel."
4. Prioritize suppliers who source locally.
In addition to streamlining your own transportation costs, you can also consider transportation costs when choosing suppliers.
One way to do that is by choosing suppliers who use materials that are widely available, like concrete. Another way of accomplishing that is by focusing on materials that cost little to transport, like the polystyrene formwork used in ICF blocks.
5. Use equipment efficiently.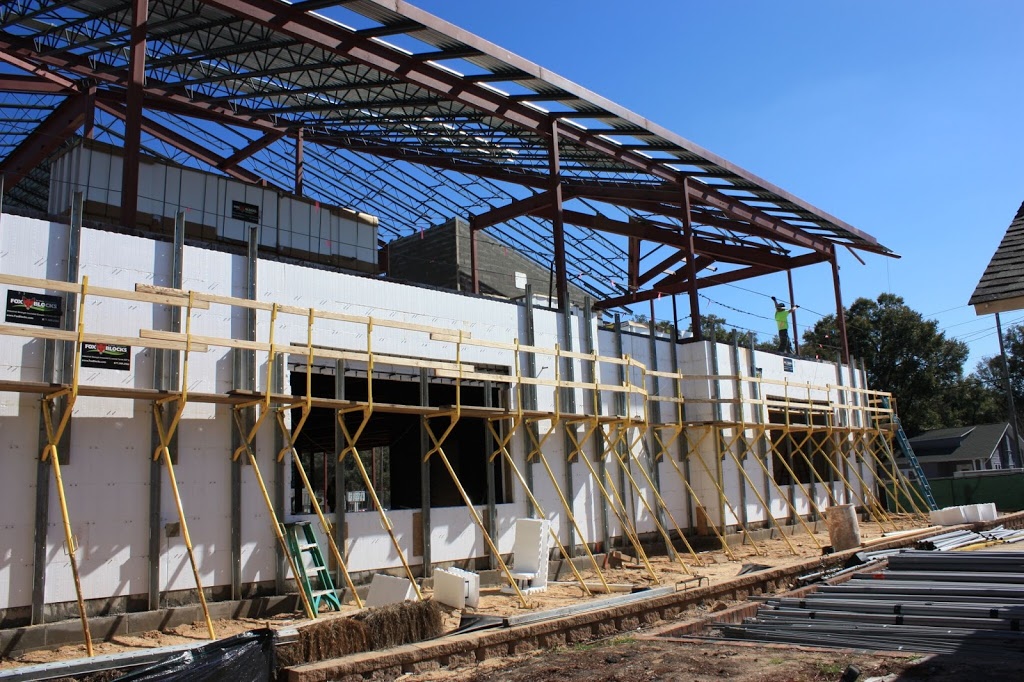 Every minute a piece of machinery idles or is used inappropriately increases both energy costs and your project's carbon footprint. Plan your workday so that each piece of equipment and any required materials are ready when they're needed.
 6. Minimize waste.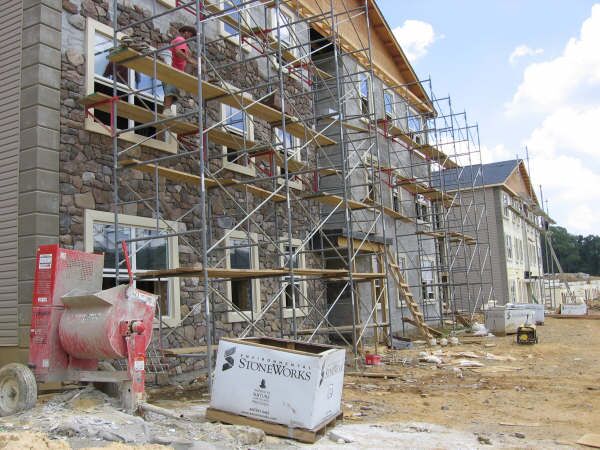 Some construction waste may be inevitable, but a surprising amount can be reduced or even eliminated.
 Moving Towards Our Sustainable Future area
When you're looking at your P&L statement, it can be easy to become resentful of increased environmental legislation.
In the long term however, the construction industry stands to benefit as much as the environment. Tighter regulations lead to innovation, as businesses adapt their products and processes to meet the new requirements without sacrificing profit.
And as consumers become more aware of the health and environmental benefits of sustainable buildings, the companies with a proven track record in sustainable design will have a competitive advantage that will be hard to beat.