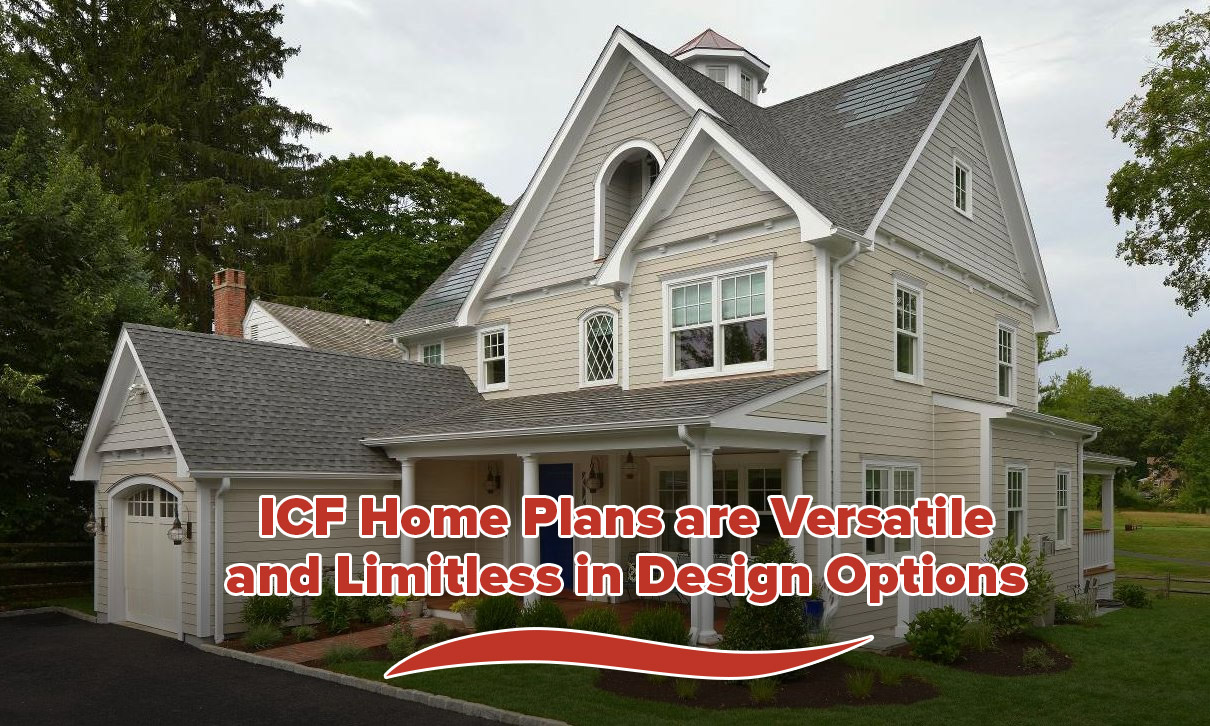 A Fox Blocks house built from an ICF home plan looks just like a house built from a wood-frame home plan. However, a Fox Blocks home has many advantages over a wood-frame house. Fox Blocks ICF homes are energy-efficient, storm wind-, tornado-, hurricane- and fire-resistant, healthy, durable, and low maintenance.
ICF
 Home Plans
Insulated concrete form (ICF) home plans are similar to wood-frame home plans; however, ICF home plans include wider walls while maintaining the same interior square footage. When building an ICF home, homeowners can choose either a wood-frame or an ICF home plan to construct their ICF home. However, selecting a wood-frame home plan will require a design professional, at a minimal cost, to convert the wood-frame home plan to an ICF home plan.
The Design Flexibility of ICF Home Construction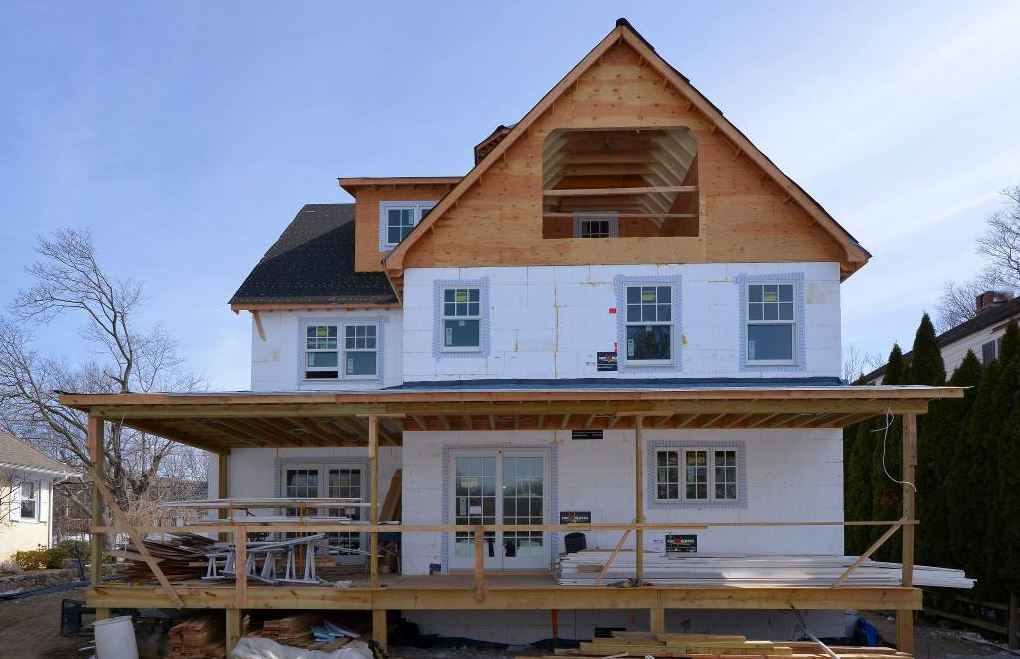 There are countless design options for ICF home construction. The strength and flexibility of ICF home construction can accommodate most any home size and style. ICF is easy to cut and shape and can include customized designs, such as large openings, curved walls, long ceiling spans, cathedral ceilings, and custom angles.
The Width of ICF Walls
An ICF home looks just like a wood-framed home. However, there is one major difference between ICF and wood-frame construction – the ICF walls are wider (12+ inches)  than wood-framed walls (4.5 inches).
Because ICF walls are wider, building an ICF home from a wood-frame home plan moves the exterior footprint out. If building in on a zero lot line, dimensions should be verified.
To maintain the original square footage of a wood-frame house plan, the design professional will increase the overall dimensions of the house, which can impact the design of the roof and foundation. Also, doors and windows will use wider jamb extensions to accommodate the increased wall thickness.
Custom ICF Homes by Fox Blocks
Other than the width of the ICF walls, there are no limitations on designs for an ICF house plan. For example, Fox Blocks ICFs have provided the wall systems for a variety of home plans from a custom-modern-mountain home in Canada to a traditionally styled home along the gulf coast of Alabama.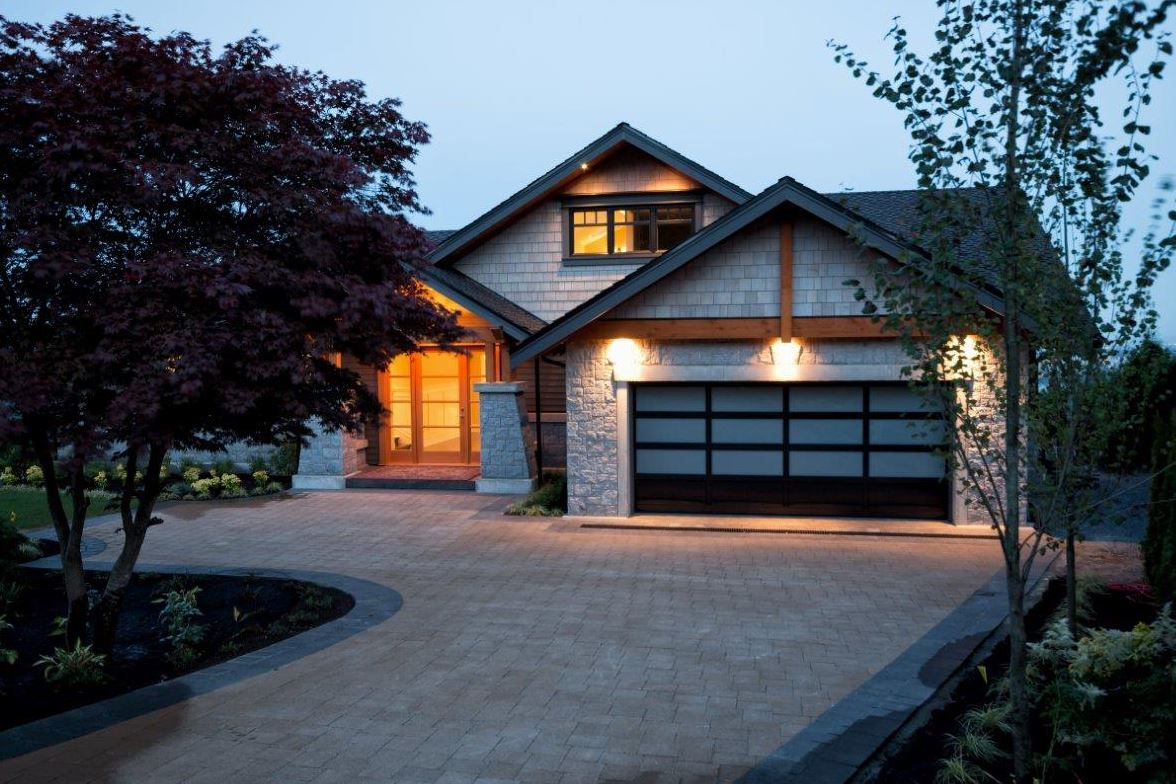 Situated along a large rock on the side of a mountain in West Vancouver, British Columbia is a 5,200 square foot custom home built with Fox Blocks ICF. The beautiful, craftsman style home has nine levels with a six-point intersect roof line.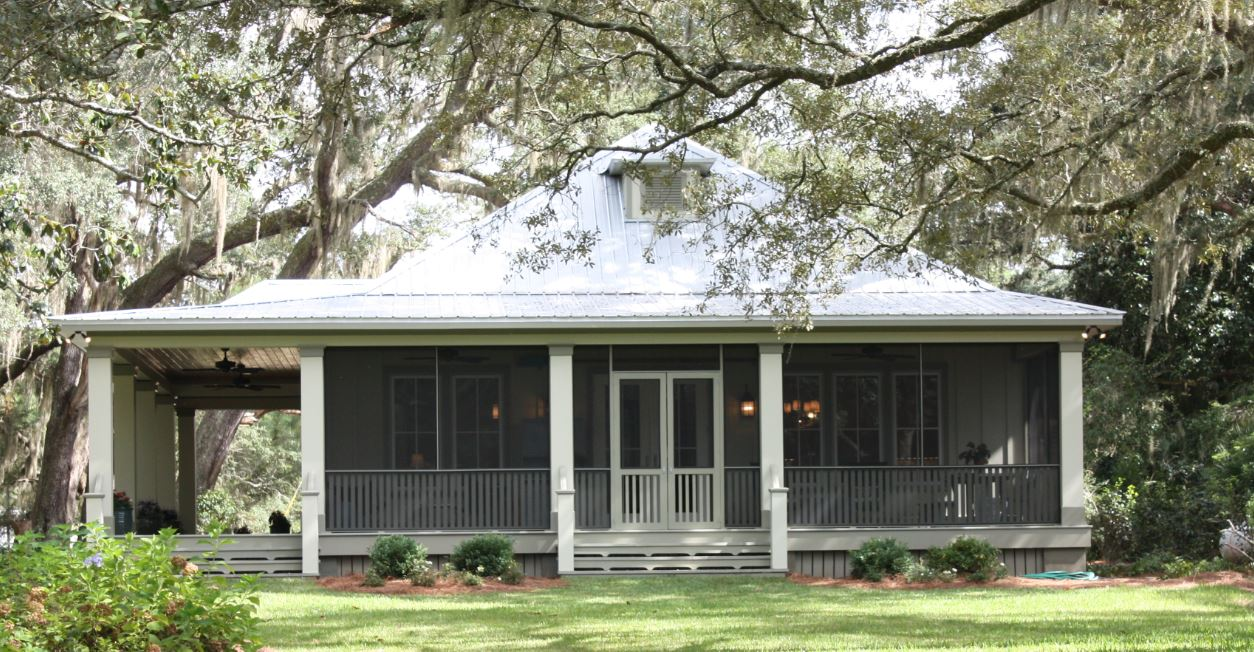 Located along the Fish River near the Alabama Gulf Coast is a 2,600 square foot home built with Fox Blocks ICF. It is a simple, yet elegant home that was built to stand up to the dangerous and increasing wind events along the southern coast.
The Benefits of ICF Home Construction
ICF construction creates homes that are energy-efficient, storm-disaster-resistant, and healthy. Other notable benefits of ICF construction are low maintenance and superb durability.
ICF Wall Systems are Energy-Efficient
– ICF wall systems have no studs or gaps in the insulation between the walls, which minimizes heating and cooling losses.
– ICF wall systems provide continuous insulation with no thermal bridges, which saves homeowners energy and money.
– Fox Blocks, with an R-value of 23+, provide continuous insulation and exceed ASHRAE/ANSI 90.1 energy code requirements.
– The thermal mass of ICF walls absorb and store energy. Because of the mass the walls keep the interior warmer or cooler for a longer period of time versus wood frame walls.  Providing a more stable comfortable interior environment.
– Fox Blocks provide an ideal high thermal mass wall assembly.
ICF Wall Systems are Disaster-Resistant
– ICF wall construction produces a strong continuous load path that ensures the home will retain its integrity against winds of over 200 mph. A report by the Portland Cement Association (PCA), found that ICF walls have more structural capacity and stiffness to withstand the in-plane shear forces of dangerous winds than steel- or wood-framed walls. Also, ICF wall construction provides exceptional protection against wind-driven debris.
– Fox Blocks maintain their integrity during winds of over 200 mph and can withstand projectile debris traveling more than 100 mph.
– ICF walls are fire-resistant and protect a home and its occupants from fires.
– Fox Blocks are fire-resistant. Fox Blocks' fire-resistance rating (ASTM E119) is 4-hours for the 6-inch blocks.
ICF Wall Systems are Healthy
– ICF walls are moisture-resistant, which prevents condensation in the wall system.  Condensation in the wall can lead to unhealthy mold.
– Fox Blocks is moisture-resistant. It is a solid continuous monolithic concrete wall with a perm rating of less than 1.0.  
– ICF walls do not contain volatile organic compound (VOC). VOCs are dangerous and unhealthy to the occupants of a home.
ICF Wall Systems are Durable and Low Maintenance
– ICF wall systems are durable because they are resistant to termites and moisture; both degrade the integrity of a home. ICF construction saves homeowners money and time by lessening maintenance and repairs due to wood rot and termite damage.
– Fox Blocks are moisture resistant which limits the growth of mold, mildew, and rot.
– Fox Blocks are less prone to termite damage because they lack organic material, which termites need to eat. For waterproofing and termite protection, Fox Blocks recommends Polyguard Products, Inc. 650 XTM or 650 XTP membranes.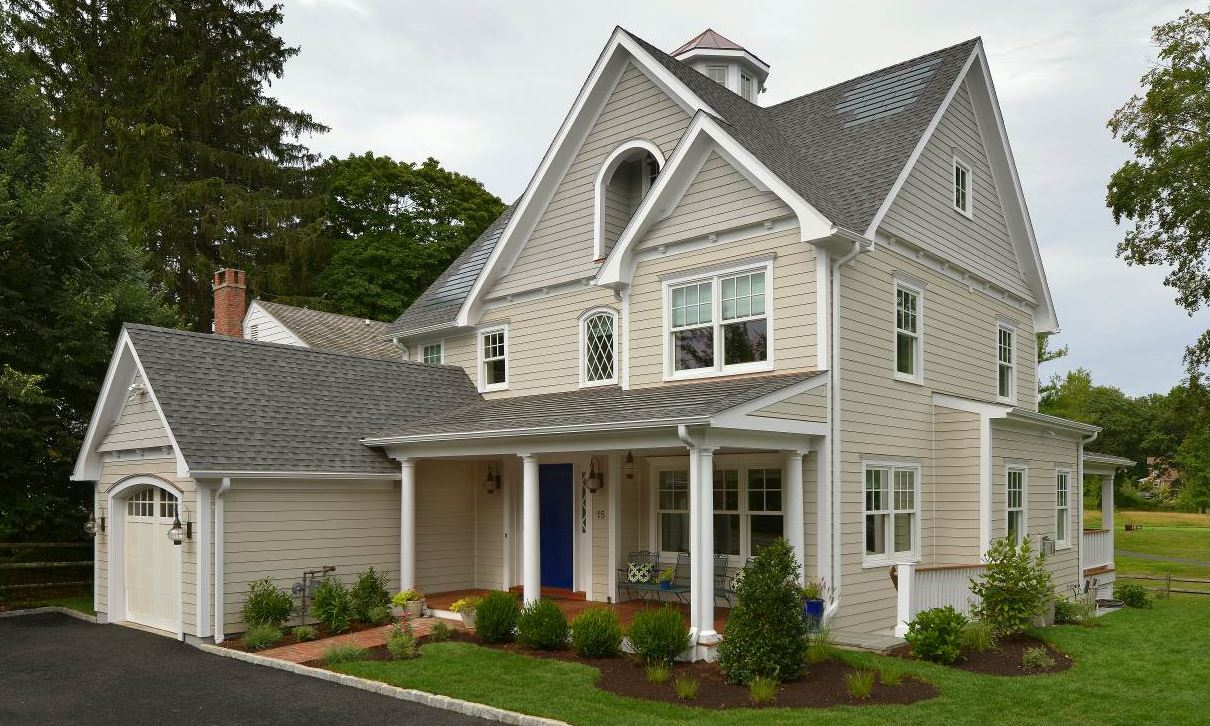 An ICF home plan produces a house that looks just like one built from a wood-frame home plan. However, an ICF home, like one built with Fox Blocks has many benefits over a traditionally framed home. Fox Blocks ICF homes are energy-efficient, wind- and fire-resistant, and healthy homes. Other notable advantages of ICF construction are low maintenance and outstanding durability.